Victoria Avakova
Programs Coordinator for the United Methodist Committee on Relief (UMCOR), Republic Armenia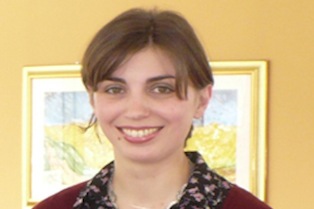 Victoria is Programs Coordinator for the United Methodist Committee on Relief (UMCOR), Armenia. UMCOR is the not-for-profit global humanitarian aid organization of the United Methodist Church whose mission is to alleviate human suffering. UMCOR responds to natural and civil disasters.
Since 2005 Victoria has been responsible for the coordination of all projects implemented by UMCOR's Health and Anti Human Trafficking Departments. The health projects work towards the prevention of HIV/AIDS and TB as well as provision of free pharmaceuticals for vulnerable populations. The main component of the anti-trafficking activities includes assistance to victims of trafficking, their reintegration and protection of their rights, as well as awareness raising, and capacity building of governmental officials such as representatives of law enforcement, social, employment, health etc.
In addition, Victoria is actively involved in advocating gender equality and protection of human rights through providing consultancy to local NGOs. In 2009, Victoria participated in the development of an alternative report on the UN CEDAW (Convention on the Elimination of all Forms of Discrimination of Violence against Women) and its presentation on 43rd session of CEDAW Committee. At the time of the 1998 Fellowship Programme Victoria was Assistant to the Deputy Director of the Institute of Cardiology.