Vladimir Catan
Chief Executive Officer (CEO) at Piroterm-Service Ltd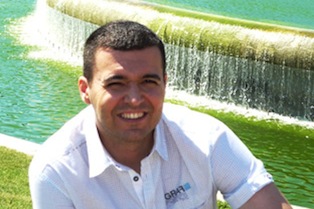 Vlad is the Chief Executive Officer (CEO) for Piroterm-Service Ltd. Piroterm-Service is specialized in heating, water-supply and waste-water systems of all types for residential, commercial and industrial clients, with experience in completing projects nationwide involving design, supplies, installation, start-up and full service of the equipment.
He was previously Area Manager in the Moldova Representative Office of Grundfos, a worldwide manufacturer of pumps for HVAC, water supply, sewerage and industry.
At the time of the 2003 Fellowship Programme Vlad was Economic Counsellor for the Ministry of Economy at the Department of Foreign Economic Relations. He has also been Senior Advisor for the same Department.