Vusal Huseynov
Senior Adviser to the Law Enforcement Coordination Department in the Administration of the President of Azerbaijan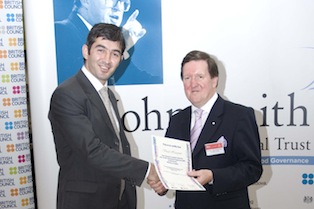 Vusal is a Senior Adviser to the Law Enforcement Coordination Department in the Administration of the President of Azerbaijan, and Executive Secretary to the Anti-Corruption Commission.
His main work involves advising on the National Anti-Corruption Strategy for Azerbaijan and on general issues related to the fight against corruption. He also coordinates the activities of task forces dealing with sector specific issues, liaises with international organizations and experts, local NGOs, civil society and the media.
He is the head of Azerbaijani delegation to the Council of Europe Group of Countries Against Corruption (GRECO), and acts as Azerbaijan's contact point for the Open Government Partnership platform and the United Nations Convention against Corruption review process.
In 2010 Vusal was awarded a Fulbright Scholarship to read Public Administration (MA) at Harvard University.