Yana Boyajyan
Chief Healthcare Specialist, Social Department of the Government Staff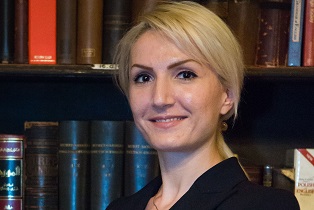 Yana is Chief Specialist in the field of healthcare at the Social Department of the Government Staff of Armenia, where her responsibilities include analysis of drafts presented for government discussion.
Yana graduated from Yerevan State Linguistic University majoring in English Language and Psychology. She has over ten years of professional experience in the field of governance and was awarded the Prime Minister's official letter of appreciation and attained the grade of 1st class counsellor from the Prime Minister.
Her action plan is aimed at increasing the performance of government ministries through a new three-stage process for policy drafting that will include integration of public sector specialists and interdisciplinary cooperation.