Yusup Guyjev
Specialist in the Bank Payments Division of the Department of International Operations of the Central Bank of Turkmenistan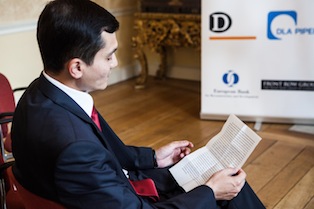 Yusup Guyjev is the Chief Specialist of Interbank Foreign Currency Exchange at the Central Bank of Turkmenistan.
Prior to this role Yusup worked as a Specialist in the International Operations Division of the Bank. He has a degree in World Economy from the Faculty of Law and International Relations at the Turkmen State University. In addition to his work Yusup is studying at the Belgian Bankers' Academy, Antwerp Management School.
As a John Smith Fellow Yusup hopes to learn from his UK counterparts on how to improve the foreign exchange regulation of Turkmenistan.