Zaruhi Tonoyan
Disaster Risk Reduction Program Officer at Oxfam GB, Armenia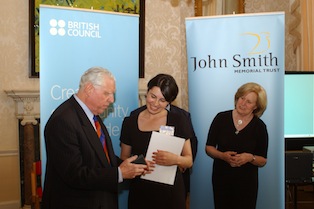 Zaruhi works for Oxfam GB Armenia as Disaster Risk Reduction Program Officer. Her main responsibility is to coordinate the regional Disaster Risk Reduction program which aims to enhance the resilience of communities in Armenia towards natural disasters.
She was previously Head of the Organizational Development Department at the telecommunications company ArmTel (Trademark "Beeline"). Prior to this, Zaruhi worked for the Eurasia Foundation as Program Officer on their Local Government and Migration Programmes.
She is a lecturer at the European Centre for Leadership Development.