Zulfia Abdullaeva
Regional Campaigner for the Eurasia Team, Amnesty International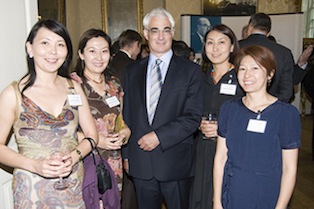 Zulfia is based in the UK working for Amnesty International as a Regional Campaigner for the Eurasia Team.
During 2009 – 2010 she read Development Studies (MPhil) at the University of Cambridge.
At the time of the 2004 Fellowship, Zulfia worked for the National Democratic Institute (NDI) as Programme Coordinator for their Small Grants Advocacy Programme. She provided advice for NGOs on how to address the social, economic and civic rights of disadvantaged groups.