Can technology unlock future jobs in Tajikistan?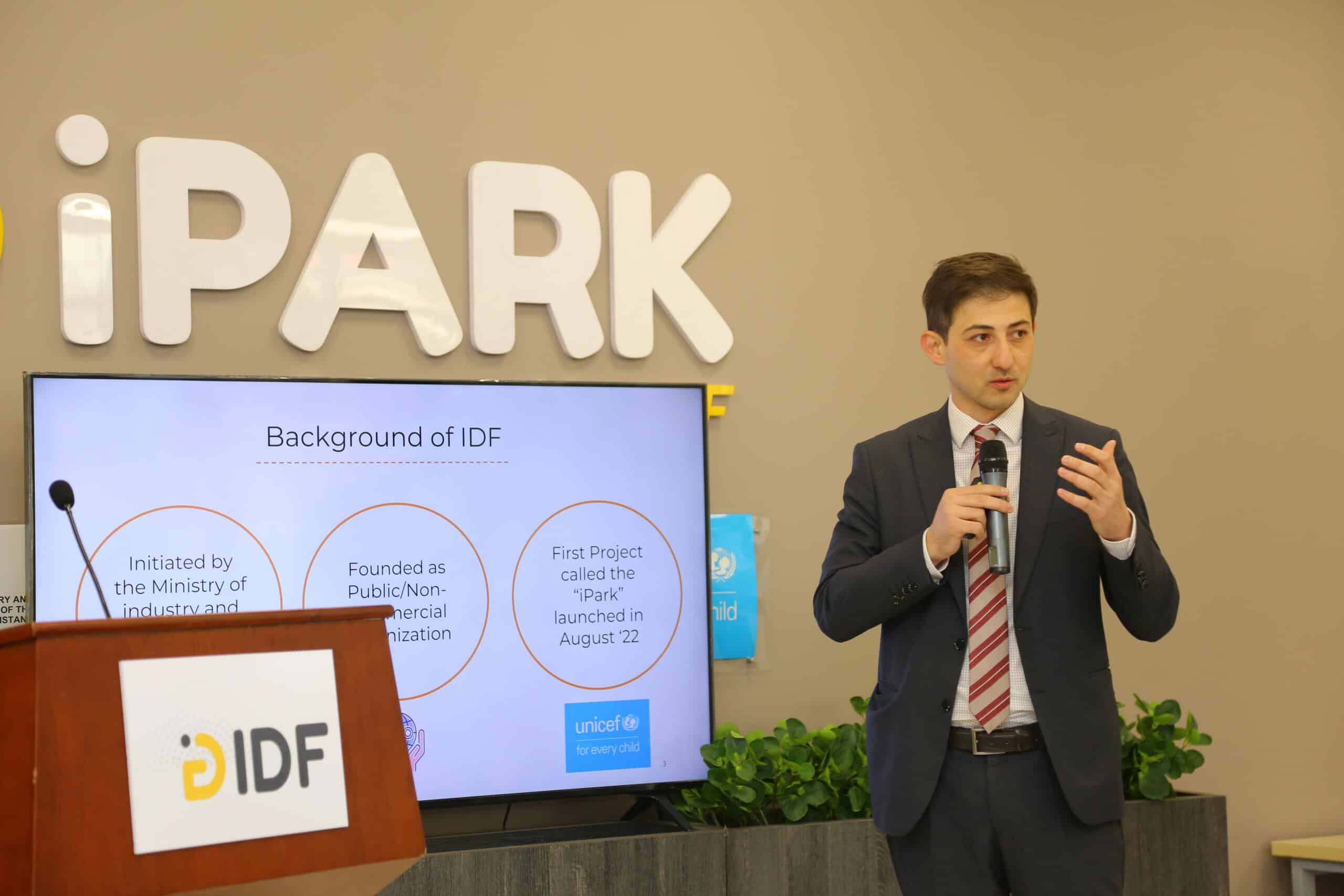 Social media and mobile data use are on the rise in Tajikistan, creating opportunities for financial inclusion, digital education and careers in tech sector.
Digital transformation Tajikistan
In Tajikistan lockdown restrictions during the Covid-19 pandemic led to more people using social media. Although internet penetration is still low, at 20%-30%, the government has announced that improving internet speed is a priority and several major network operators are rolling out 5G services.
But can Tajikistan's burgeoning digital sector provide a tangible boost to the economy and create a pipeline of future jobs? Jahongir Aminjanov, Executive Director of the Innovation and Industry Development Fund (IDF), believes it can. This new non-profit, founded by local private companies, is on a mission to use technology and innovation to contribute to sustainable economic growth.
Jahongir, a John Smith Trust Fellow (2019), says: "We want to encourage technology to address a lot of social and economic issues in the country, like youth unemployment. I see in the future – especially after Covid – where technology really can have an impact in the development of our society. Whether it's education, healthcare, finance – you name it."
Fleeing civil war
Jahongir is passionate about helping create a better society and wants to use his innate abilities as a manager to do that. "I've always had a deep belief in my managerial skills," he says. "Ever since I was a child, I was able to work with a group of people."
But it was a childhood that came with many challenges. In 1991 Tajikistan gained independence from the Soviet Union, triggering a civil war. Jahongir's family had to migrate to Uzbekistan for five years to escape the war. "It was a dark time for my country and my family," he says. "My parents were struggling to find a job and put food on the table."
The family returned after the civil war and at high school he became interested in technology. But the internet boom in the late 1990s and early 2000s was slow to reach Tajikistan. "To go online, I had to go to a local non-profit where I got a 30 minutes of free internet access a week," he recalls.
Financial services in rural areas
Jahongir went on to study in Tajikistan and then in the US. When he returned, he worked for one of the largest mobile network operators promoting fibre optic connectivity. Then he was offered a job at the National Bank of Tajikistan.
As a regulator, the National Bank drafts and adopts legislative frameworks for any product and service to have legitimate use. At the time of his John Smith Trust fellowship in 2019, Jahongir was leading a project to set up a secure payment infrastructure in the country.
"The fellowship was a wonderful experience," he says. "What I liked about the programme was that it didn't frame you within a particular area of expertise."
Jahongir's action plan was to increase financial inclusion in Tajikistan's regions, where many people rely on remittances from relatives working abroad. To receive a remittance or pay a utility bill, people had to travel to the physical branch of a bank or mobile network operator. This cost time and money.
To solve this problem, Jahongir's team was tasked with implementing a system where people could make and receive payments from their bank card or an e-wallet application.
Eye-opening experience
He says: "I wanted to see how the UK had dealt with this situation and learn how this problem was solved in different parts of the country. In Edinburgh, I met with Maggie Craig at the Financial Conduct Authority (FCA). There are still parts of Scotland where people have problems with access to finance. She walked me through it from the regulatory side."
Jahongir also visited representatives from the FCA in England, private banks, the fintech (financial technology) sector and the Money Advice Service. He met with Michael Coletta, who at that time was lead blockchain architect at the London Stock Exchange and attended seminars at Chatham House.
"The fellowship really opened my eyes," he says. "I started getting more interested in public affairs. It made me think that I have the ability to make an impact in public reform." It once again reassured me that public administration and reforms are needed to implement new technologies."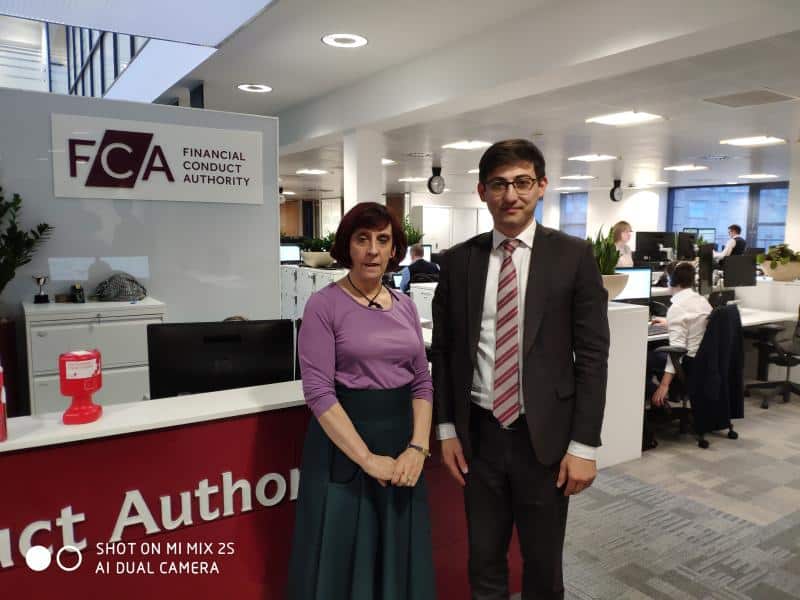 Greater social impact
His experiences with the John Smith Trust influenced Jahongir's decision to expand his knowledge. He undertook a master's degree in public administration at Maxwell School of Citizenship and Public Affairs at Syracuse University in the US under Fulbright scholarship. When he returned, he was determined to have a greater social impact, so he got involved in setting up IDF.
Their first project, the Innovation Park (iPark), offers free office space, internet, business advice and networking to help IT start-up companies get off the ground. The iPark has received funding from UNICEF.
"We're trying to create a melting pot where people can work together, share experience and knowledge," says Jahongir. In return for this support, as the companies grow, they're expected to create job opportunities for others.
Digital education
At the same time, IDF is working to increase the level of digital education and literacy in Tajikistan. Jahongir hopes this will create better job options for young people, many of whom seek work as labour migrants in Russia and other countries. And with Russia's economy falling, as it's hit by sanctions imposed due to its invasion of Ukraine, the situation for Tajik migrant workers is becoming more precarious.
"It's all about education," says Jahongir. "To boost the aspirations of people we need to give them access to knowledge. Right now, there are a lot of employment opportunities in the IT world. But people need access to education."
Supporting Afghan refugees

With funding from UNHCR, the UN Refugee Agency, and UNICEF, IDF is reaching out to another vulnerable community: refugees from Afghanistan. It is providing a two-month basic IT course and helping those who graduate find a job with a local company or online as a freelancer. "It's part of our social impact, to help Afghans to be more included in Tajik society," says Jahongir.
Remembering how fleeing his country in the early 1990s affected him and his family he says: "We were considered as refugees. It was painful going through this period and seeing my family going through it. No one deserves to be in that situation.
"I think whoever has the opportunity to make an impact on society, they should do that. I have two children aged four and five. And I'm concerned about where they will get an education and what kind of a society we'll have 10 to 15 years from now. If I can make society better, I'm not doing this only for society. I'm doing this for my children."
Find out about our fellowship programmes.