Changing attitudes to sex education in Kazakhstan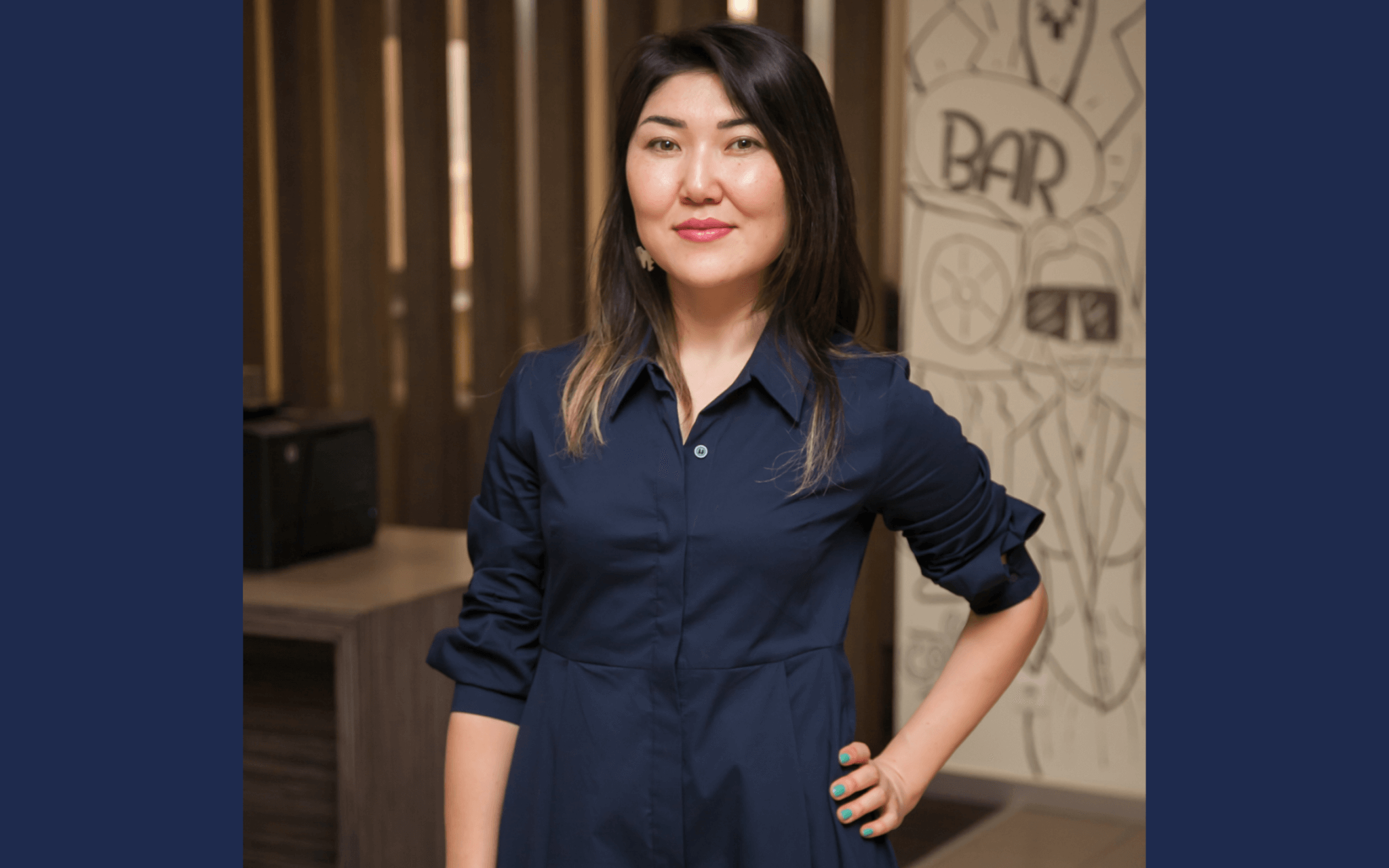 Karlygash Kabatova (JST, 2019) is changing attitudes to sex education in Kazakhstan. Her online platform Uyat Emes ('Not Shameful'), which provides a safe space for young people and parents to learn about sexual and reproductive health rights, is about to reach a large new audience. Karlygash is working with UNESCO to launch a chatbot via a Telegram channel that will help young people to access reliable information in Kazakh and Russian on topics such as family, sex, health, relationships, psychology and physiology. Giving young people an easy way to ask taboo questions and access reliable information is an important step towards empowering the next generation of Kazakhs to protect their health and wellbeing. This project is the latest in Karlygash's mission to change the way sex education is provided in Kazakhstan.
Five years ago, when she kept coming across several news reports about new-born babies found in the streets, rubbish bins and in public toilets, Karlygash felt the need to do something. As a researcher and social activist, Karlygash started a series of research projects to understand what was causing these sad headlines. She discovered that around 10,000 underaged girls faced unwanted pregnancies each year in Kazakhstan and that schools did not provide classes on sexual health and safe sexual behaviour. The research showed that there was no custom of discussing these issues at home and many parents found the subject too embarrassing to raise with their children. Therefore, Kazakhstan's young people were being left in the dark – without access to vital information about safe sexual behaviour they were unable to protect themselves and making poor decisions.
When Karlygash took part in the John Smith Trust Fellowship Programme in 2019, she had recently launched a live online platform and a free online programme focused on building a parent community to discuss relationship advice and sex education for their children. Karlygash wanted to take her platform to the next level and develop plans to introduce sex education into Kazakhstan's school curriculum. She was keen to learn how schools in the UK had started teaching sex education and wanted to meet counterparts researching and developing policy in this area as she wanted to develop a strategy to promote her research findings and discuss her ideas on policy changes for Kazakhstan.
During the individual meetings that the JST set up for her, Karlygash was able to access a wealth of experience in the UK. She recalls, "It was very valuable to meet all the organisations I met individually. I think I got the most from our week in Scotland. Suzanne Hargreaves from Education Scotland was so open and generously shared her knowledge and experience and introduced me to this amazing resource which I still use. The incredible ready to use lesson plans, presentations, discussion topics, etc. I adapt and employ for my speeches and presentations when I get invited to an event for young people. Rape Crisis Scotland showed me that approaches to fighting sexual violence can be varied but humane and even involve humor. The Scottish Parliament, Justice Scotland and Kezia Dugdale blew my mind! I think I had highlights every day in Scotland because every day we learned something about how a true participatory democracy works."
Karlygash recognises that policy change will take a long time to achieve, but she is proud of the progress she has made in changing attitudes among parents and young people. As parents and children have become more comfortable with using online platforms and technology during the pandemic, Karlygash has seized the opportunity to get her message out there.
July 2021