Innovation for citizen participation in Ukraine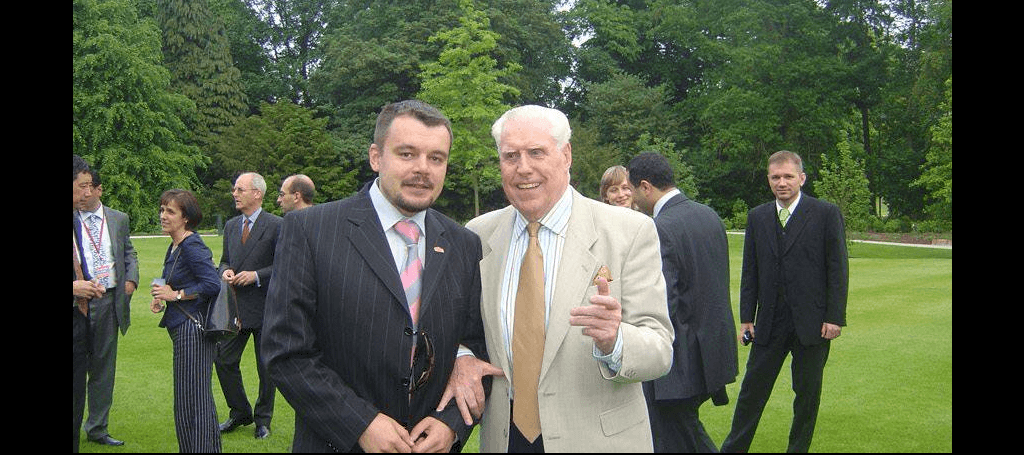 Vadim Georgienko (JST 2006, Ukraine) is a social entrepreneur working to find innovative solutions for development challenges. He has an impressive track record for innovation and problem-solving in the area of civil society and citizen empowerment. Most recently Vadim co-founded 'Smart Interactions' (SI), a new type of system architecture which is aimed at addressing local issues and global challenges on the basis of effective multi/cross sectoral interactions with citizens' participation.  
According to Vadim, "SI is useful for all kinds of different tasks, in particular, enhancing governance, developing transparency and culture of dialogue, avoiding duplication, simplification of interactions within and between sectors and citizens, implementation of SOS-protocols to address Covid-19 and disasters".  It is currently being piloted by the Global Fund for Community Foundations with the purpose of strengthening communities resilience and adaptive capacity to hazards and disasters. In addition, local authorities from 7 regions of Ukraine are currently piloting SI in their local communities and several regional councils in Ukraine have expressed an interest in introducing SI on a larger scale. 
At the time of his JST Fellowship in 2006, Vadim was Chair of the Ukrainian NGO 'Our Children'. Looking back on his time in the UK, Vadim recognises that the JST Fellowship gave him the skills he needed to define the main framework for his future project, which is based on citizens' participation in decision-making, social investment and social entrepreneurship – all brought together with the help of ICT. As part of the JST Programme, he spent time with Lord McCluskey, Baroness Symons of Vernham Dean, Lord Robertson of Port Ellen, and shadowed MPs in the UK Parliament during the discussion of Charities Act 2006.  
A year after his return home, Vadim received a Council of Europe award for the best results among 47 European countries for the realisation of his JST Action Plan. This was a widely acclaimed and remarkable achievement. It not only put Ukraine on the map as a source of progressive and innovative solutions to governance challenges faced all over Europe, but the new system allowed evidence-based youth policy to be introduced in Ukraine for the first time. 
In 2009, Vadim began developing his 'Civil Society app' under the brand of 'Dobrychin' and in 2011 his "National Philanthropy Marketplace" (Dobrychin 2.0), was launched and was later developed to include a pilot scheme (Dobrochyn 2.5) in 2012. This helped with the realisation of over 40 youth projects across Ukraine. At that time Vadim was invited to share original ideas and digital skills with civil society organisations at the first TechCamps held in Ukraine and there he initiated a project to help people understand where to invest resources or funds for social needs using a simple online interface based on Dobrochyn 2.5.  
A further incarnation of the app, which was developed together with Trevor Knoblich and included a "SMS-like" widget that could be used primarily for SMS-voting in online projects. This was subsequently piloted during the presidential and parliamentary elections in 2014, reaching approximately 5 million people. In 2014, during the Ukrainian revolution, Vadim met IT-specialist and civil activist, Andrii Pertsiukh. This partnership helped accelerate the project and bring together the multiples aspects into one single solution to create the re-branded Civil Society app which became available for public use in 2015 and was the basis for Vadim's current SI platform.  
Internet penetration in Ukraine is more than 75% and rising – a fact which inspires Vadim, his team and his partners to provide such systemic changes based on public participation.  
September 2020