Baroness Smith of Gilmorehill
Life peer and widow of John Smith. Chair of the John Smith Trust.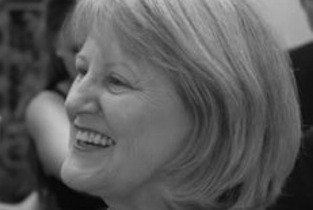 Elizabeth Smith was created a peer in 1995 following the death of her husband, Rt Hon John Smith M.P. who was the Leader of the Labour Party at the time of his early death at the age of 55.
Baroness Smith is a member of the board of several organisations with interests in Russia and FSU countries. She also has interests in culture and the arts and is the President of Scotland's national opera company, Scottish Opera as well as being Chairman of the Edinburgh Festival Fringe.
Her other positions include being an Advisory Council Member of the Russo-British Chamber of Commerce; Vice Chairman of the All-Party Parliamentary Group for Russia; Governor of the English Speaking Union; Board Member of the Centre for European Reform and a Trustee of the Mariinsky Theatre Trust.
She has three children, Sarah, Jane and Catherine.