Support the Ukrainian Global University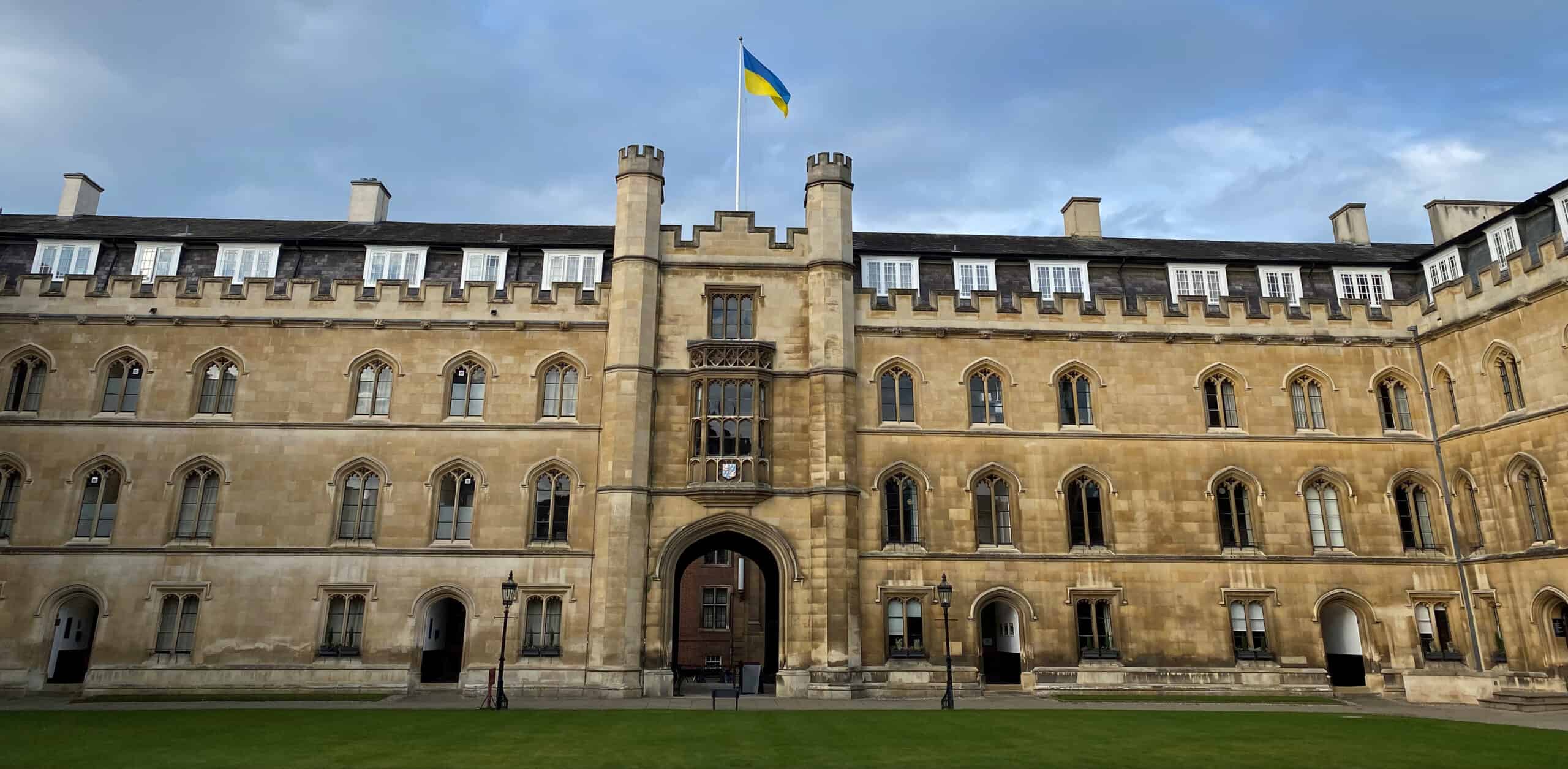 Artem Shaipov, one of our Fellows in Ukraine, has helped launch the Ukrainian Global University (UGU) to support Ukrainian students and create a pool of educated people able to help rebuild the country after the war.
As of 26 March, 733 education institutions have been damaged due to bombing and shelling, and 74 of them have been completely destroyed. UGU is a global network that brings together the world's best education institutions to offer Ukrainian students and researchers high-quality education opportunities. Launched in March 2022, it will connect Ukrainian students, fellows, scientists and tutors with educational institutions, new scholarships, fellowships and postdoctoral programmes worldwide.UGU is a non-profit initiative created by the Ukrainian government, educational institutions and civil society organisations. Artem, a John Smith Trust Fellow since 2019, is supporting UGU through the Professional Government Association of Ukraine (PGA), an organisation he co-founded in 2014.
Artem says: "UGU will make sure that displaced Ukrainian students, scholars and fellows are not abandoned. It will support those who are willing to study and undertake research abroad to come back and rebuild Ukraine. In this way, we hope it will help overcome the devastating consequences of Russia's aggressive war. Together with the international intellectual community, we want to develop ideas and practices to build a new Ukraine. Please join our efforts to upgrade Ukraine's human capital to rebuild the country by expressing an interest in partnership."
How can universities get involved?
In the first phase, UGU will focus on establishing personal and institutional partnerships with schools, higher educational institutions, and research centres worldwide, including in the UK. Stanford, Pittsburg, Paris School of Economics, Stockholm School of Economics, University of Toronto and other leading universities are already supporting the initiative and have committed specific resources and programming.
UGU is looking for partnerships that will create stimulating intellectual environments in the medium to long term. The initiative will engage with foundations and universities that can sponsor students, scholars, researchers individually and as groups.
The details and conditions are agreed with each partner institution on a case-by-case basis. All partners are encouraged to sign an open memorandum with UGU that defines their shared values and principles.
Commitment to return to Ukraine
To amplify the effort of the UGU initiative, the team is building a network of volunteers. Alumni and university representatives from all over the world are welcome to join UGU and help connect more educational institutions to the network. They can become UGU ambassadors at their universities or reach out to any institution worldwide to begin the process of entering a partnership with UGU.
If Ukrainian students and researchers would like to be UGU participants, they can follow a simple application process on the UGU website. UGU is also partnering with language-learning app DuoLingo to enable Ukrainians to take English tests and get certificates free of charge no matter where they are.
Artem says: "On being accepted, participants will go through a fully guided application process to any educational institution listed on the platform to maximise their admission chances. We ask all students to commit to return to Ukraine after finishing their education or research to help rebuild the country after the war."
UGU has been launched, in partnership with the Office of the President of Ukraine, by a consortium of leading Ukrainian educational institutions and organisations: Kyiv School of Economics, Ukraine Global Scholars, Ukrainian Catholic University, Ukrainian Emerging Leaders Program at Stanford University, Professional Government Association of Ukraine, SET University, Kyiv Academic University. The initiative is also endorsed by the Ministry of Education and Science of Ukraine.
Visit Ukrainian Global University for more information