Tech training offers hope for Tajikistan's unemployed youth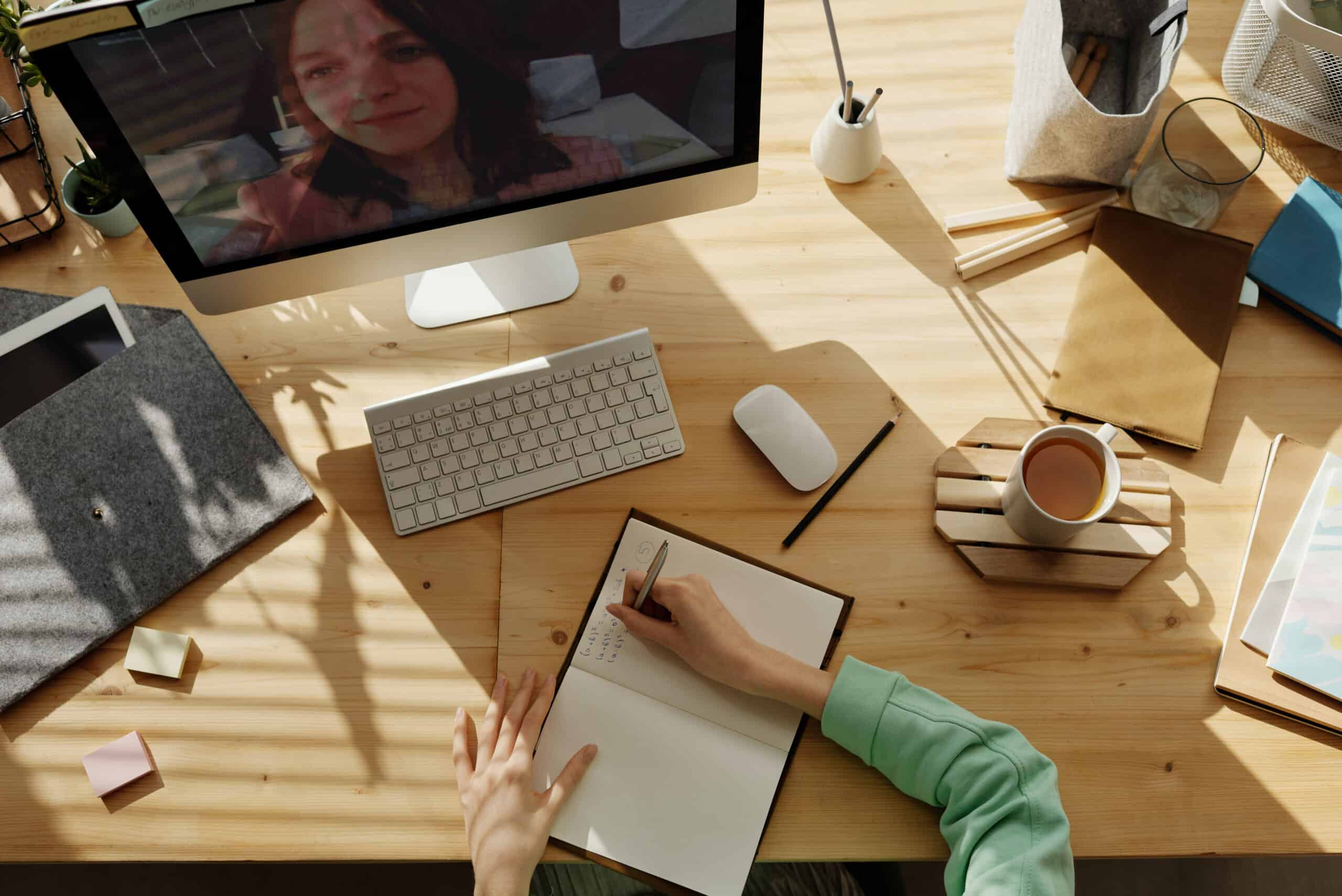 With booming demographics in Tajikistan, few and far between job opportunities are fuelling migration and social problems. Komron Rakhmatullaev wants to change this through training young people in tech and digital skills.
A lack of job opportunities in Tajikistan led to 1.6 million people – a quarter of the working population – to seek work in Russia between January and September in 2021. Tajikistan's economy relies on money sent home by migrants, many of whom work in seasonal jobs in construction, hospitality and agriculture. But working conditions can be difficult and dangerous. In the worst-case scenario, migrants take jobs in the shadow economy, where a lack of regulation leaves them vulnerable to exploitation and abuse.
Unemployment is particularly serious among young people, with more than 500,000 16-24-year-olds not in education, employment or training (NEET) as reported in 2016. With few prospects, unemployed young people who choose to stay in Tajikistan risk being drawn into crime or falling under the influence of destructive groups, particularly against the backdrop of COVID-19 pandemic.
Concerned about these trends, Komron Rakhmatullaev, a John Smith Trust Fellow since 2018, helped found a non-profit called Ilmhona with his friends Farrukh Umarov, Shuhrat Sharipov and Firdavs Abdunazarov that trains young Tajiks in IT skills.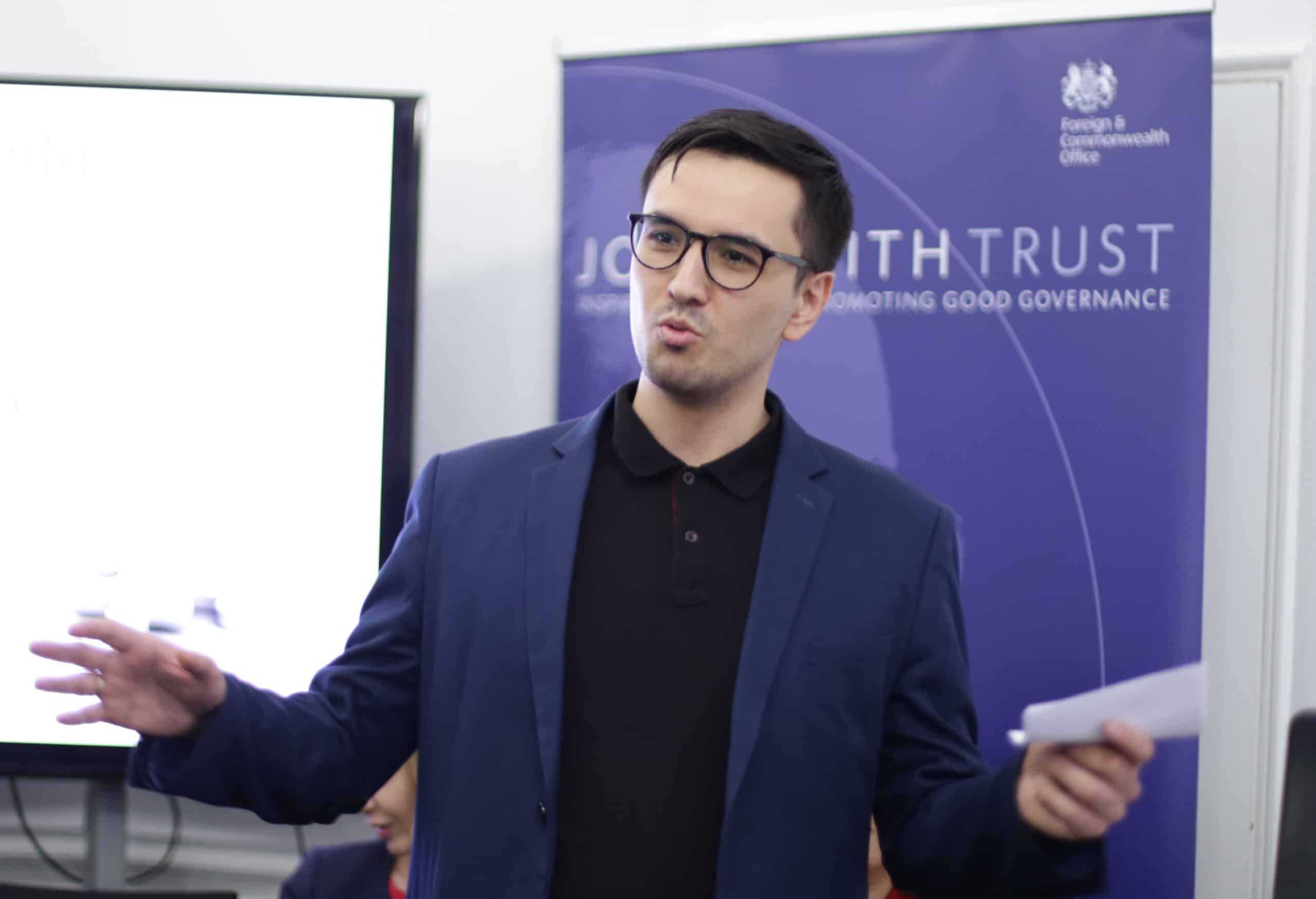 Tech skills in demand
"We were thinking of setting up an organisation to equip young people with skills that can help them find a constructive and safe pathway to earning a living, something that contributes to the country and economy," Komron says. "First and foremost, it is for their own economic empowerment. We wanted to give young people the chance to get a job that will not require them to leave the country.
"We came to this idea that we should be a skills accelerator. There are, relatively, not a lot of developers and programmers in Tajikistan, so we decided to focus on tech education, equipping young people with skills that are in demand today.
"We want to build a community of young coders, innovators who can contribute to solving social problems through technical solutions."
Youth employment organisations
When Komron undertook his fellowship, he was looking at how to set up the organisation. He says: "At that stage, we were looking at many different possibilities. I was looking at mainly youth employment and youth empowerment organisations.
Among the organisations he visited was Young Enterprise, where he met operations director Roy Howard. Roy shared the organisation's career guidance materials for young people. "I thought, wow, this is something we can do in Tajikistan," Komron says. "There is nothing on employability skills, nothing for guiding young people. These types of materials could really give a perspective for young people on where they want to go."
He also met Laura-Jane Rawlings, CEO of Youth Employment UK and Tom Ward, managing director of TechCamp, which runs camps for children aged 9-17 to provide skills in coding, engineering and game design.
Creating a career path
Together with Farrukh, Shuhrat and Firdavs, Komron helped set up Ilmhona on his return to Tajikistan. Shortly after, he became a father. This and his full-time job at USAID Competitiveness, Trade and Jobs Activity meant he needed to step back from the operational side, which Farrukh still manages. Komron has remained involved as a board member and is active in steering the strategic focus of the organisation and supporting fundraising opportunities to enable the organisation to deliver on its mission.
Ilmhona now has a team of 15 staff and two offices, in the capital Dushanbe and the city of Istaravsham. Nearly 400 young people have received training, 60 of whom have so far gained jobs or increased their earnings.
Sherafgan Mirov, an Ilmhona graduate, was working as a dispatcher in a delivery service after graduating from high-school, when on the advice of his friends, he applied for Ilmhona web development courses. Having gone through two levels in six months, Sherafgan was recruited by one of the local IT companies. Through the deposit system, Sherafgan was refunded most of the funds paid for the courses due to excellent results. He spent a total of 75 somoni (approximately 7 USD) for six months courses and got a job.
As well as providing training, Ilmhona connects its graduates with potential employers. "The intention is not only to train them but also to help them get a job," says Komron. "We have built a platform called Talent.tj where we upload all the profiles of our graduates. We give this to our partners from the private sector – around 20 organisations. These are local companies who have hired some of our graduates."
Overcoming challenges
It hasn't all been plain sailing. At the beginning, many of the students would drop out before they had completed their course. One of the factors Komron attributes this to, is the fact the courses were free. "We thought that was a good thing, but when something is free, it is not valued," he says. "So, we came with the deposit system. And if you graduate with a good grade, we refund the money As a result we have decreased the drop-out rate by approximately 20 percentage points."
Finding instructors has also been a challenge, as there are very few people in Tajikistan who are trained to teach IT skills. Komron explains: "What we do is find practising coders to come and work for Ilmhona.
"There are amazing developers and graphic designers, but teaching requires a different mindset. We're still working on a pool of decent instructors and have retained some of our graduates to teach the beginners' programme."
Intensive training courses
Having started out offering training in junior-level IT skills, a new funding partnership means that Ilmhona can start to offer longer courses. "We have a scheme coming up funded by a US organisation called Pledges," says Komron. "We are setting up more intense courses for six to nine months. These students will study for free but will pay us back, over three years, at approximately 200 somoni (US$17) a month.
"We will be preparing high-quality graduates, free of charge, up until the point where they get a job. I think that's something that hasn't been done in Tajikistan."
The work funded by Pledges will not only include IT courses, but will also cover employability skills, writing CVs, cover letters. Komron believes connections with UK organisations such as Young Enterprise will continue to inform Ilmhona's work in this area.
He adds: "The John Smith Trust fellowship is one of the highlights of my life. I'm not exaggerating. It's something that motivated me to a great extent. A lot of the things I learned keep contributing and will have an impact in years to come."
Find out more about our fellowship programmes