The shelter project: helping internally displaced Ukrainians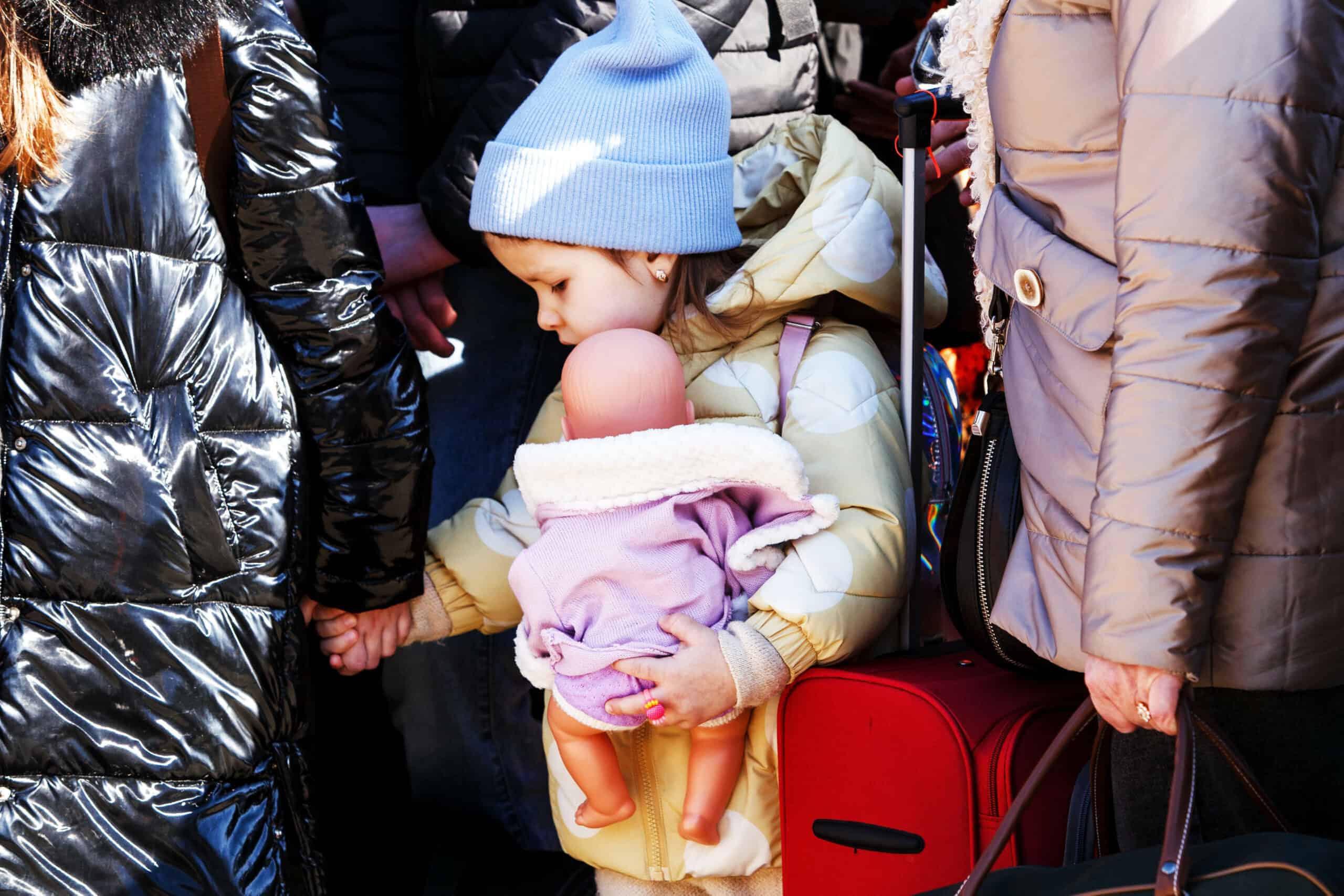 Since the war began Victor Liakh, one of our Ukrainian Fellows, has set up a shelter project for Ukrainians who've lost or fled their homes. They need funds now.
Victor is president of the East Europe Foundation and working through its network of more than 500 local partner non-governmental organisations, it launched the shelter project to build community relief and resilience and provide emergency support to those who most need it.
Victor says: "Many people have left their homes seeking shelter in safer areas in Ukraine or to go as refugees to neighbouring countries. Most are travelling by bus or personal vehicles. The road is not easy – people have to take poorly maintained side roads, wait in kilometres-long traffic jams, or even hide in forests to avoid Russian troops.
"Many are with young children. They are all tired and exhausted. Though there are organisations helping those displaced people find accommodation in the places of destination, they are left to fend totally for themselves on the way."
Providing emergency support to Ukrainians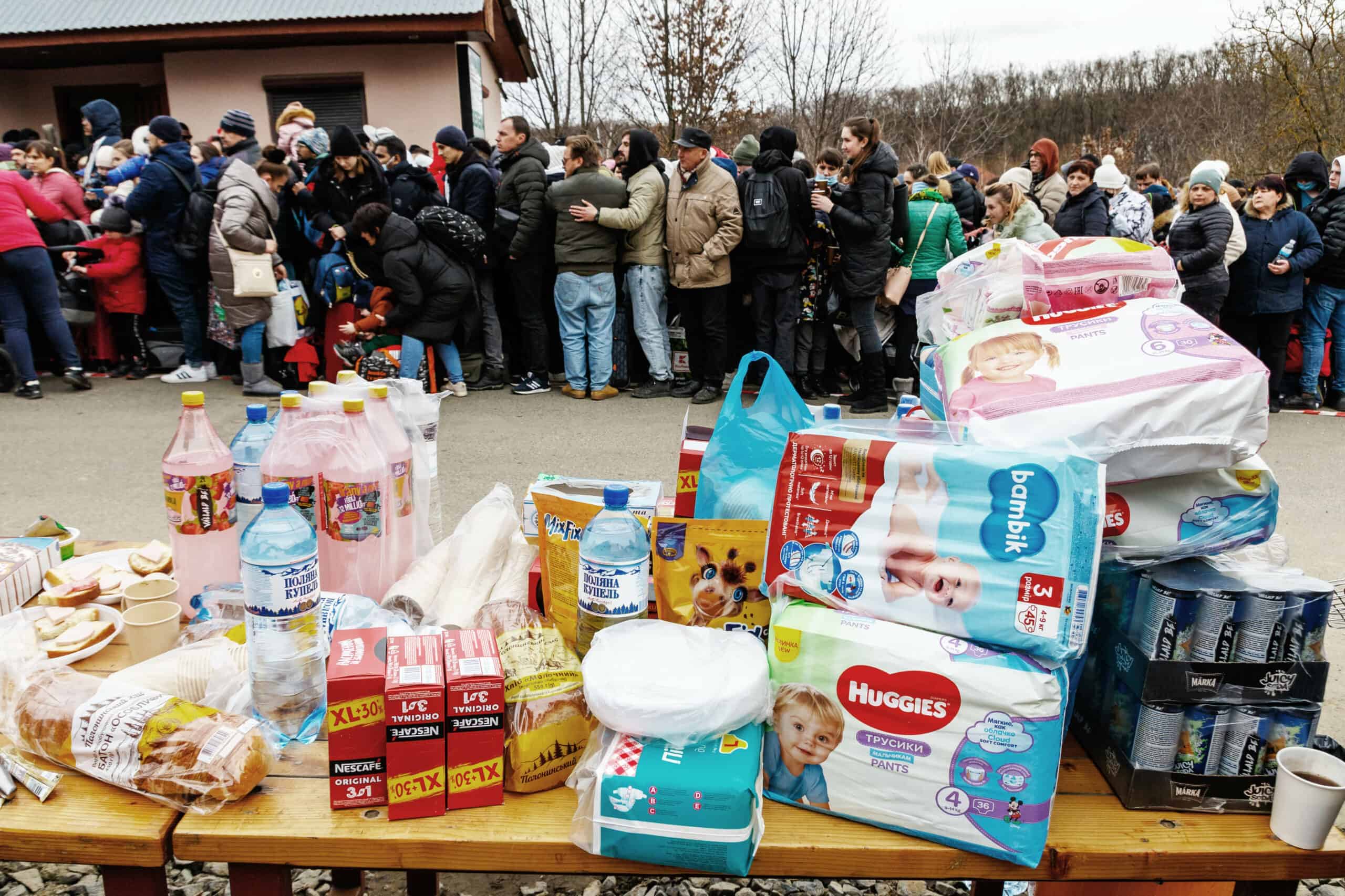 Working through its network of local partner organisations, East Europe Foundation is providing emergency support to those who most need it, with the following activities:
Support and supervision to a network of hospitality stations where people can have some rest, use washrooms, have some food and fresh water, or even stay overnight if needed.
Creation, support and supervision of special day-care centres for displaced people where parents will be able to leave their children with teachers, psychologists and animators, to attend to their other matters.
Assistance to local organisations and self-support groups that provide emergency support and humanitarian assistance to displaced people and local populations in need.
Collection and dissemination of information about needs of displaced people.
The East Europe Foundation is a leading organisation in digital innovation and in peacetime works on e-governance, public services and instruments of e-democracy. Since the war broke out, as well as launching the shelter project it has set up a digital tool to help the Ukrainian authorities and citizens communicate with each other with information such as, where to find shelter and how to help the army.
Humanitarian crisis in Ukraine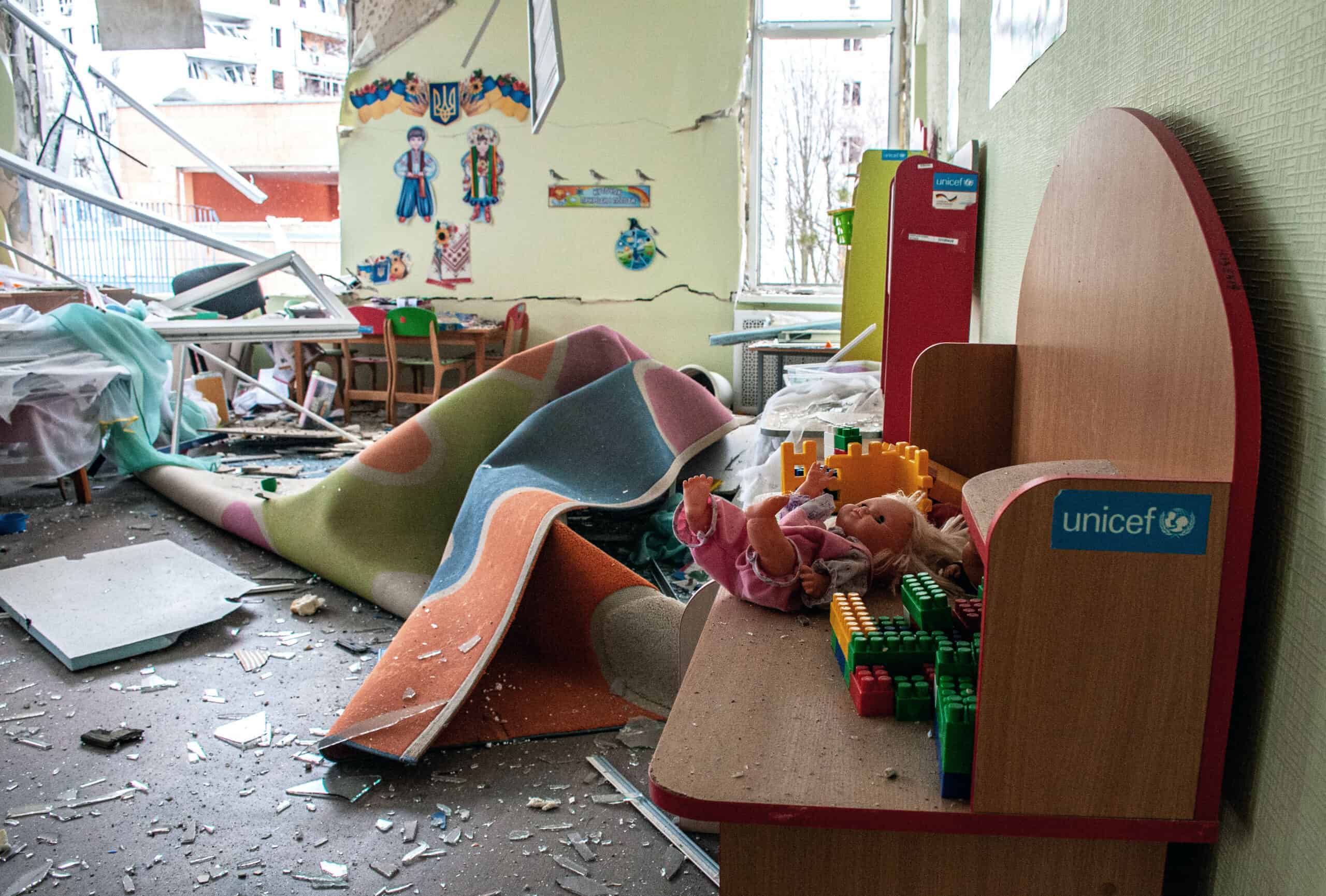 This is the largest humanitarian crisis in the history of independent Ukraine. The Russian aggression in 2014 resulted in more than 1.4 million internally displaced people from territories of Donetsk and Luhansk Regions and Crimea. In 2022, this number may increase manyfold.
According to the United Nations Office for the Coordination of Humanitarian Affairs there will be 12 million people in need over the next few months. You can find their latest situation report on ReliefWeb.
EEF is establishing a special emergency fund to implement the Shelter Project and support relief and resilience projects by its local partner organisations.
The details are below to make a donation and support East Europe Foundation in its work.
For GBP remittances
BENEFICIARY: East Europe Foundation
BENEFICIARY ADDRESS: 01033, Kyiv, 83 Saksaganskogo Str., 3rd floor
EDRPOU: 35142329 IBAN (GBP): UA 68 300 614 00 000 2600 4500 346 871
SWIFT code: AGRI UA UK
BENEFICIARY BANK NAME: Credit Agricole Bank
BENEFICIARY BANK ADDRESS: 42/4, Pushkinska Street, 01024 Kyiv, Ukraine
PAYMENT PURPOSE: сharity donation for statuary activity
UAH remittances
BENEFICIARY: East Europe Foundation
BENEFICIARY ADDRESS: 01033, Kyiv, 83 Saksaganskogo Str., 3rd floor
EDRPOU: 35142329
IBAN (UAH): UA 44 300614 00 000 2600 7500 346 425
SWIFT code: AGRI UA UK
BENEFICIARY BANK NAME: Credit Agricole Bank
BENEFICIARY BANK ADDRESS: 42/4, Pushkinska Street, 01024 Kyiv, Ukraine
PAYMENT PURPOSE: сharity donation for statuary activity
For EUR remittances
BENEFICIARY: East Europe Foundation
BENEFICIARY ADDRESS: 01033, Kyiv, 83 Saksaganskogo Str., 3rd floor
EDRPOU: 35142329
IBAN(EUR): UA 26 300 614 00 000 2600 8500 346 424
SWIFT code: AGRI UA UK
BENEFICIARY BANK NAME: Credit Agricole Bank
BENEFICIARY BANK ADDRESS: 42/4, Pushkinska Street, 01024 Kyiv, Ukraine
PAYMENT PURPOSE: сharity donation for statuary activity
For USD remittances
BENEFICIARY: East Europe Foundation
BENEFICIARY ADDRESS: 01033, Kyiv, 83 Saksaganskogo Str., 3rd floor
EDRPOU: 35142329
IBAN (USD): UA 34 300 614 00 000 2600 1500 346 421
SWIFT code: AGRI UA UK
BENEFICIARY BANK NAME: Credit Agricole Bank
BENEFICIARY BANK ADDRESS: 42/4, Pushkinska Street, 01024 Kyiv, Ukraine
PAYMENT PURPOSE: сharity donation for statuary activity
For more information, please contact: shelter@eef.org.ua