Central Asian Fellows in Tashkent: strengthening regional cooperation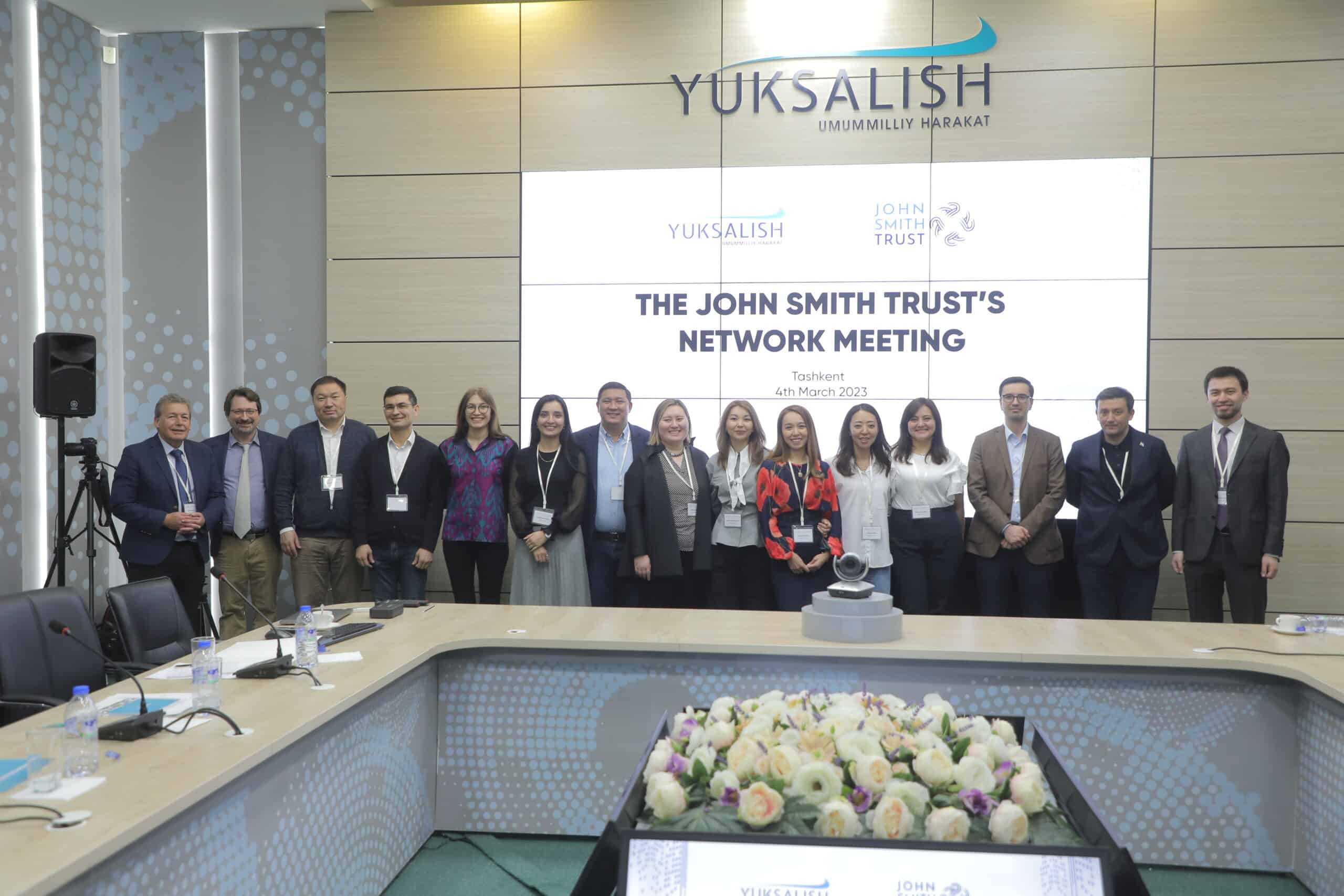 The geopolitical impacts of Russia's war on Ukraine have opened up new opportunities for regional development in Central Asia, creating a renewed drive for cooperation between countries in the region.
On 4 March, 18 John Smith Fellows from across Central Asia met in Tashkent, Uzbekistan to discuss the impacts of the changing political, economic and security landscape on regional cooperation and development. John Smith Trustees Professor Stephen Gethins and Craig Oliphant OBE led the discussions, together with Dr Matteo Fumagalli from the University of St Andrews.
The Fellows came from diverse professional backgrounds in Kyrgyzstan, Tajikistan, Kazakhstan and Uzbekistan. During the event, they shared their insights and called for effective platforms for cooperation and engagement between the countries, including their public, private and civil society sectors.
Sustainable economic development
The Fellows began by discussing opportunities for sustainable economic development. This involves looking for shared interests and pursuing cooperation in areas including energy, trade, the digital economy, culture and the creative economy. Not only can economic interests drive regional cooperation, but they can also become a driver for social change, peace and security.
The Fellows agreed that regional cooperation efforts cannot be left to governments alone. For these to be effective, people-to-people connections are needed across all sectors.  Central Asian neighbours can learn from each other, copying successful policies and practices – and this is one of the strengths of the John Smith Trust network.
Reflecting on this, Komron Rakhmatullaev, a Fellow from Tajikistan, said: "The John Smith Trust programme has given me a regional outlook, as opposed to someone who works only within his own country and his own society. It's given me a regional view on many things we could do together and solve together."
Legitimacy crisis
The Fellows also discussed the current challenges and opportunities for civil society across the region. Many believe that civil society is under increasing pressure, but the deeper challenge comes from its lack of legitimacy among citizens in Central Asia.
Underlying public mistrust are populism and nationalism, which governments exploit and fuel. On top of this, new legislative restrictions on non-profits in some countries, such as the Foreign Agents Law in Kyrgyzstan, are adding to the pressure.
Some Fellows believe civil society's legitimacy issues stem from both a lack of public understanding of its role and demands made by international donors. Short funding cycles are a huge challenge, forcing non-profits to respond to donor priorities rather than local needs.
Building bridges
According to Kyrgyz Fellow Joldosh Osmonov, the private sector shares the public's suspicion of civil society and often fails to see where their interests overlap. To overcome this, it's necessary to identify shared interests, develop common aims and build trust. And all three sectors – public, private and civil society – still lack understanding that they could be more effective if they worked together. Learning how to communicate across different sectors is vital.
For Joldosh, the task now is to collect data about what civil society is doing for countries in the region, to better convey its role and benefit for different actors. This includes the state, where civil society often fills the gaps that the state can't, and the private sector where there are opportunities for mutual benefits.
For example, in Kyrgyzstan, the private sector has its own mechanism for philanthropic and charitable giving but does not generally cooperate with civil society organisations. It's important to build bridges so the different sectors can learn from each other. Uluk Kydybaev, a Fellow from Kyrgyzstan, said: "Civil society has to learn to speak the right language to engage the business community. To do that, they may need 'interpreters' able to inhabit both sectors."
Social enterprise and corporate social responsibility also provide opportunities to engage both business and civil society and could be another way to increase legitimacy. Some Fellows argued that decentralisation is key to the development of civil society.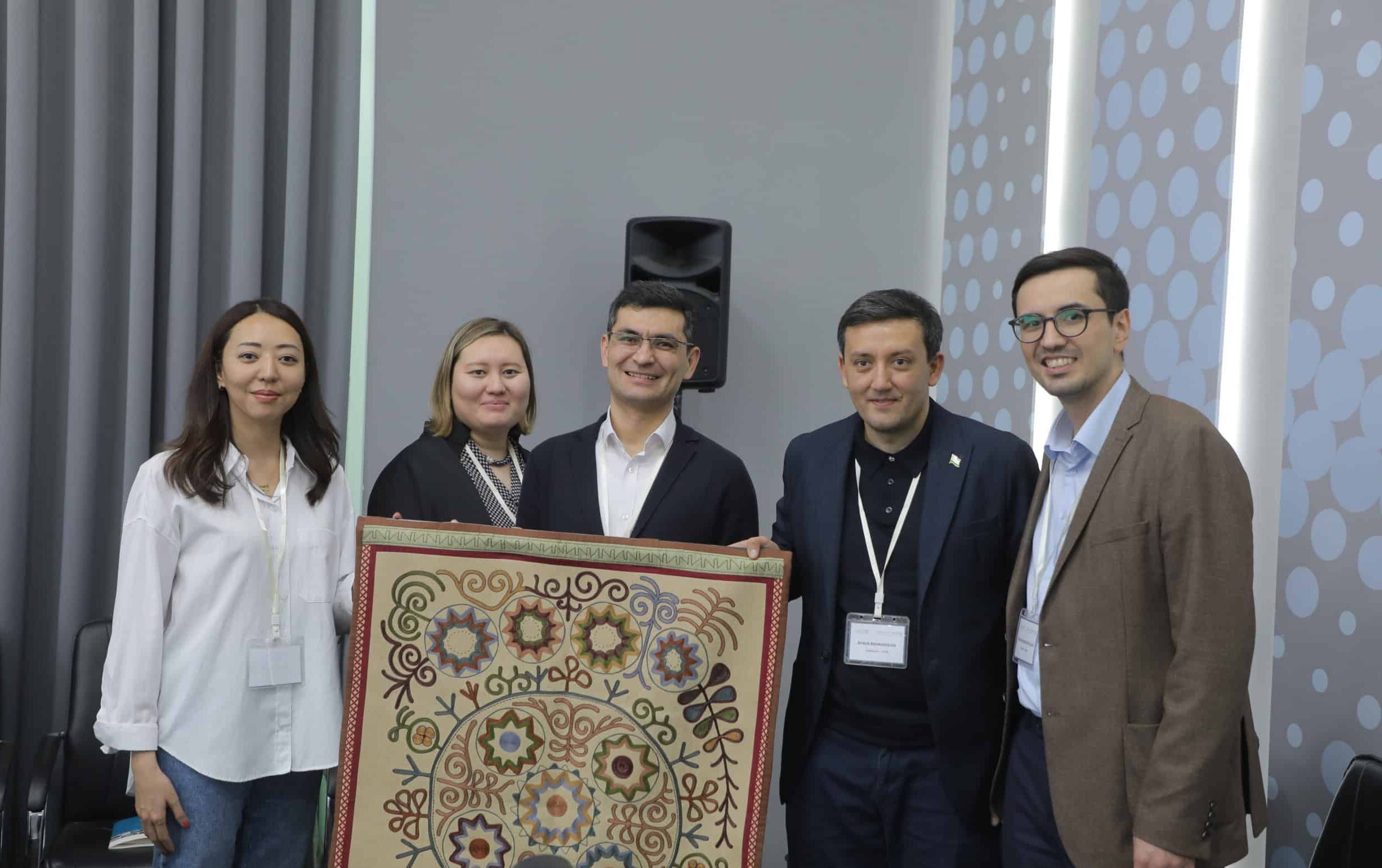 Maintaining independence
In Uzbekistan, there have been positive developments in engagement between civil society and government. For example, developments such as the civil society committee on gender-based violence law would have been unthinkable five years ago.
Fellows discussed the potential for regional networks of civil society organisations and acknowledged that some alliances already existed between non-profits in the region because of the crossover in their interests. They agreed that informal networks can be an important source of motivation and support. But the risk of creating a formal association of civil society organisations is that it would fall under government control and lose its independence.
In Kazakhstan, government funding for civil society organisations is seen, in some ways, as a positive step away from international donor dependence. But it also poses a risk to their independence because it ties funding to government approval.  Another Fellow warned that governments threaten to 'institutionalise' civil society organisations by requiring them to get registered. Dr Fumagalli pointed out that this now applied to all countries in the region. Once 'institutionalised', they may be less likely to address controversial topics. Malika Sharipova from Uzbekistan suggested that founding a business which acts as a "changemaker in society" can overcome some difficulties associated with registering non-profits.
And in many countries in the region, media freedoms are under a renewed attack. In Kyrgyzstan, where in recent months the government has been attempting to shut down
Tradition and innovation
According to one Fellow, pre-colonial Islamic social norms may provide a solution to civil society's legitimacy issues. The region's Islamic tradition has a system of endowments, which could become a source of support and cooperation with faith-based organisations. Again, this would require cross-sector communication and an understanding of the intersection of interests.
And turning to digital innovation, crowdfunding platforms could offer an opportunity for greater financial independence from the state and stability for civil society organisations and the media, although these platforms are currently under-developed in the region.
The event reinforced the value of listening to and learning from different perspectives – both from within and outside Central Asia. Uzbek Fellow Dilfuza Kurolova said: "I ask myself, why is it that outsiders looking at our region always see the potential for cooperation and collaboration, while we see our individual countries? We see the differences and the challenges to cooperation. Outsiders see opportunities. As a region, our countries have so much more to learn from one another."
Find out about our fellowship programmes.