Free legal aid in Uzbekistan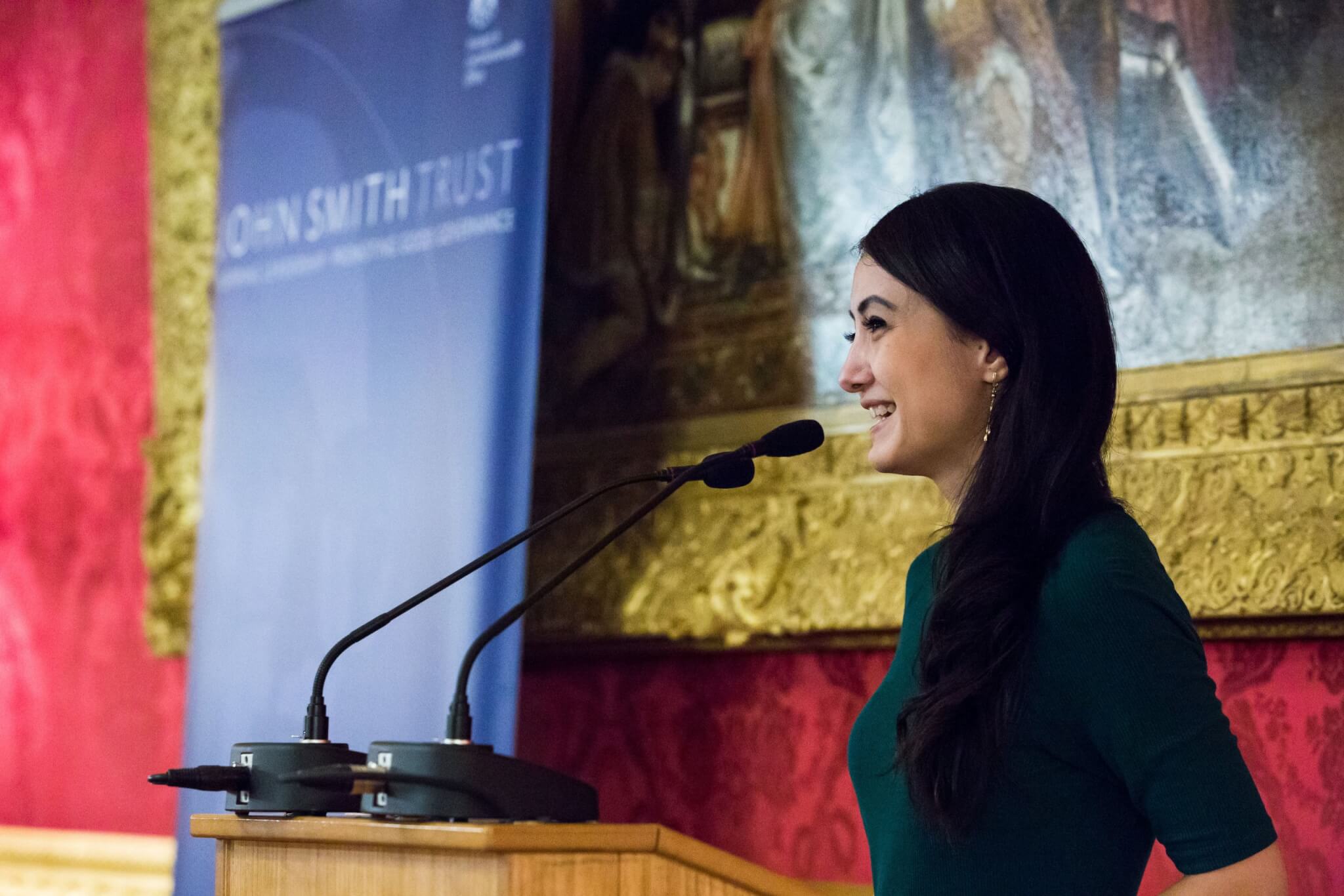 Mushtariy Madrakhimova (Uzbekistan, JST 2019) has been at the heart of a project opening 56 offices of the 'Madad Centre', providing free legal aid across Uzbekistan. The project is part of Mushtariy's work at the Ministry of Justice in Tashkent, where she leads a joint UK-Uzbek initiative to create a legal information portal to provide free legal advice and improve legal literacy amongst the population.
As a JST Fellow in 2019, Mushtariy's Action Plan was about taking the legal portal project further by introducing free legal advice services through a non-governmental organisation similar to the UK's Citizen Advice Bureau. It would provide free basic legal advice to vulnerable citizens in all regions and rural areas via online consultations, telephone calls or face-to-face meetings. When Mushtariy came to the UK on the John Smith Fellowship Programme, she spent time with several Citizens Advice Bureaus in Scotland and England and gained valuable practical insights into their work, structure and training processes. She also spoke with law firms with strong pro bono portfolios and learned about the motivation and incentives provided in the UK to encourage lawyers to do pro bono work.
Mushtaryi says that her JST Fellowship experience played a key role in her achievements: "The Programme has brought a tremendous change to my life, personally and professionally, not least in my confidence in public speaking." Mushtariy has maintained contact with many of her Action Plan hosts in the UK and is currently working with them to develop the 'Madad Centres' further, including using learning from the UK's Citizens' Advice Bureau AdviceTracker system to turn case analysis into policy recommendations for the Uzbek Government.
At the time of her JST Fellowship, Mushtariy was the Head of the International Legal Cooperation Division at Uzbekistan's Ministry of Justice. She was responsible for strengthening international cooperation with foreign states and international organisations in the sphere of law and justice. Mushtariy had a BA in International Commercial Law from the Westminster International University in Tashkent and was studying for an LLM in International Commercial Law at the same university.
JULY 2020