Fostering young journalistic talent and media literacy in Central Asia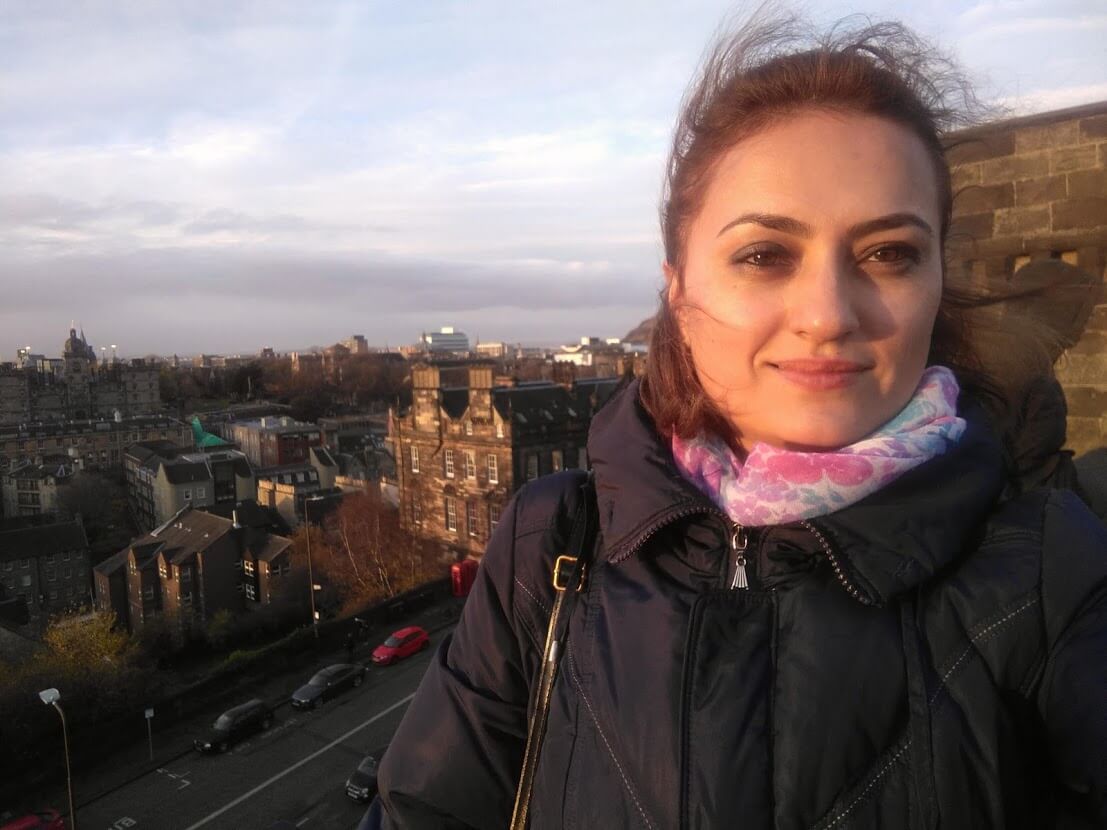 'Zira' [cumin] is a key ingredient in the Central Asian rice dish plov. The spice is also the inspiration for the name of an online media platform – Zira Media – founded and run by Muhaiyo Nozimova (Tajikistan, 2018) which aims to develop journalistic skills and media literacy among young people in Central Asia. Muhaiyo founded the platform in 2019 having recently returned from her John Smith Trust (JST) Fellowship Programme in the UK. As Muhaiyo explained during a recent JST Alumni online experience exchange, "I wanted to convey an important idea for journalists – that one source of information alone doesn't make for a good story. Just like the spice zira alone isn't tasty, but added to your plov it becomes really fragrant and delicious".
In a region where more and more young people access information via social media apps on their smart phones but do not necessarily have the skills and knowledge to assess the quality of that information, Zira Media is making an important contribution to creating more discerning producers and consumers of media in Tajikistan. "The other aim of the platform was to create a professional and friendship bridge between young people in Central Asian countries. I think this is essential for future quality cooperation in journalism and in other spheres as well," Muhaiyo explains.
Muhaiyo is an investigative journalist, trainer and communications specialist from Dushanbe, Tajikistan. When Muhaiyo applied for the JST Fellowship Programme in 2018, she had worked for the youth newspaper, Manu Tu (and was its youngest ever chief editor!), and for SCOOP, a non-profit organisation supporting local media in countries in transition. She was keen to broaden her understanding of governance issues in the UK, including the role of the media in improving governance, and her Action Plan focused on raising standards of journalism in Tajikistan by setting up a network of investigative journalists.
As part of her individually tailored programme of Action Plan meetings with UK experts and practitioners, Muhaiyo spent time with Patricia De Mesquita, co-founder and coach at the Newsnuggets Network, a media-literacy club and independent news site made for and by children with the support of adult journalists. Patricia took Muhaiyo to one of her regular workshops with school children aged 8-14, where the children interviewed Muhaiyo and Muhaiyo interviewed the children – with equal curiosity. Muhaiyo described her interactions with the Newsnuggets children as a lightbulb moment, saying, "I was absolutely amazed to see how they were using critical thinking skills at such a young age…it made me want to include an education programme for children (particularly girls) in my Action Plan. Until that moment, I had been focusing on adults but then realised the potential of nurturing younger generations to ensure that the investigative journalism network can grow."
Muhaiyo stayed in touch with Patricia after returning to Tajikistan and received support to develop the framework of her new platform for the Central Asian context. Muhaiyo decided to focus on young people aged 16-22 and base the platform on Facebook and Instagram rather than establish a dedicated website to better suit the access and resources available to her. She raised seed funds from the Open Society Institute and the US Embassy in Dushanbe and then started training young people in critical thinking, fact-checking, writing skills and how to create multimedia stories for print and online media. Over 40 young people are now creating and publishing content for other young people to access on the Zira Media platform with support from Muhaiyo and her team. Their stories, infographics and videos feature problems and challenges faced by young people from their point of view. Early on, Muhaiyo teamed up with another JST Fellow, Aigulya Adjieva, to bring the project to young people in Kyrgyzstan too. The success of the project has recently been recognised by the media INGO, Internews, which is now supporting Zira Media to expand its work to neighbouring Uzbekistan.
Muhaiyo's connection with the UK has also continued, as she is planning to study for an MA in Media for Development at the SOAS University of London. Muhaiyo says, "I'm very thankful to the JST Fellowship Programme for giving me a chance to meet with experienced journalists, investigators, filmmakers, professors, and politicians in the UK. Every meeting gave me new ideas and I realised how many new and useful things I can bring to my home country. And Zira Media is just the beginning!"
FEBRUARY 2021