How can mentoring change gender biases in the Kyrgyz workplace?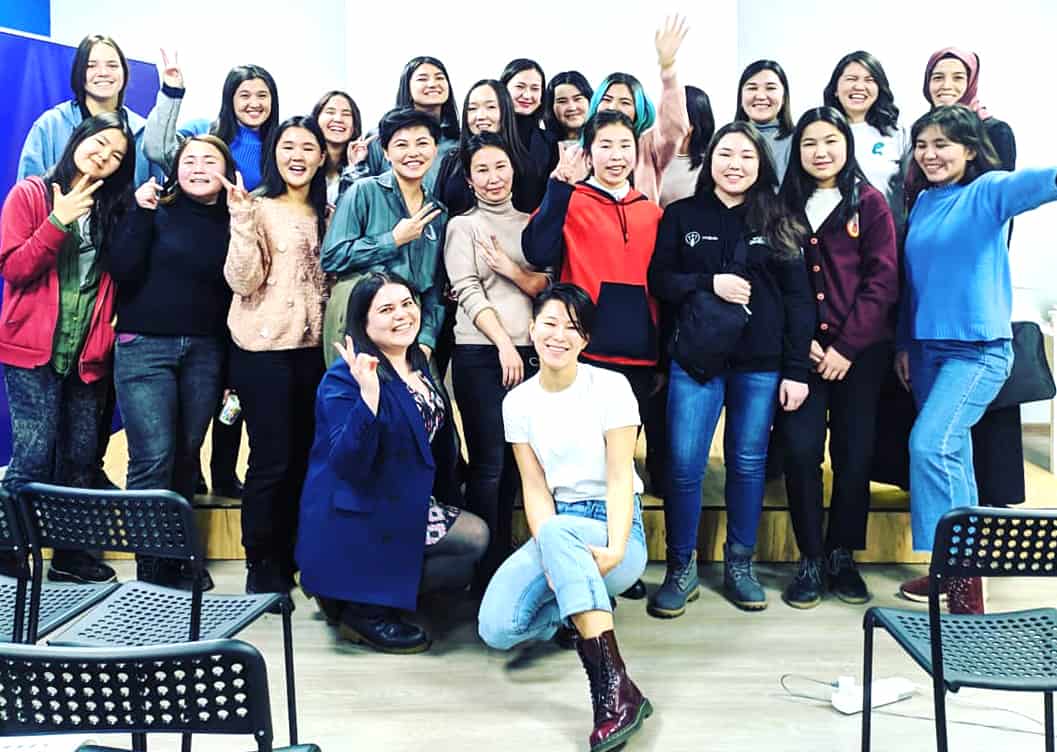 Women are underrepresented in careers in science, technology, engineering and maths (STEM) in many countries around the world. Kyrgyzstan is no exception, but Nazira Sheraly wants to change that.
According to UNESCO, gender inequality persists in STEM professions on a global level. Only 30 percent of female students select STEM-related subjects at university and 28 percent of the world's researchers are women. It's a similar story in Kyrgyzstan, where there are nearly twice as many men as women in STEM careers.
During her John Smith Trust fellowship programme in 2017, Nazira Sheraly developed a plan to tackle this problem via an online mentorship programme. She then set it up with seven other women, to encourage girls and women to take their first steps into their careers, including STEM careers, which have traditionally seemed out of reach for many women. In a post-pandemic world doing things online seems normal, but it's worth remembering back then it was a trailblazing approach.
Nazira, who studied cybernetics and applied economy analyses at university, says: "I personally was lucky to come from a women-in-stem-friendly family as my mom has two high degrees and one is in physics, my uncles and aunts are engineers or math teachers. My grandma was a role-model ensuring girls educated as equally as males. But most women in Kyrgyzstan are not that lucky. It is more common to see women less interested in stem-related careers as it is considered to be a 'masculine' rather than a 'feminine' career."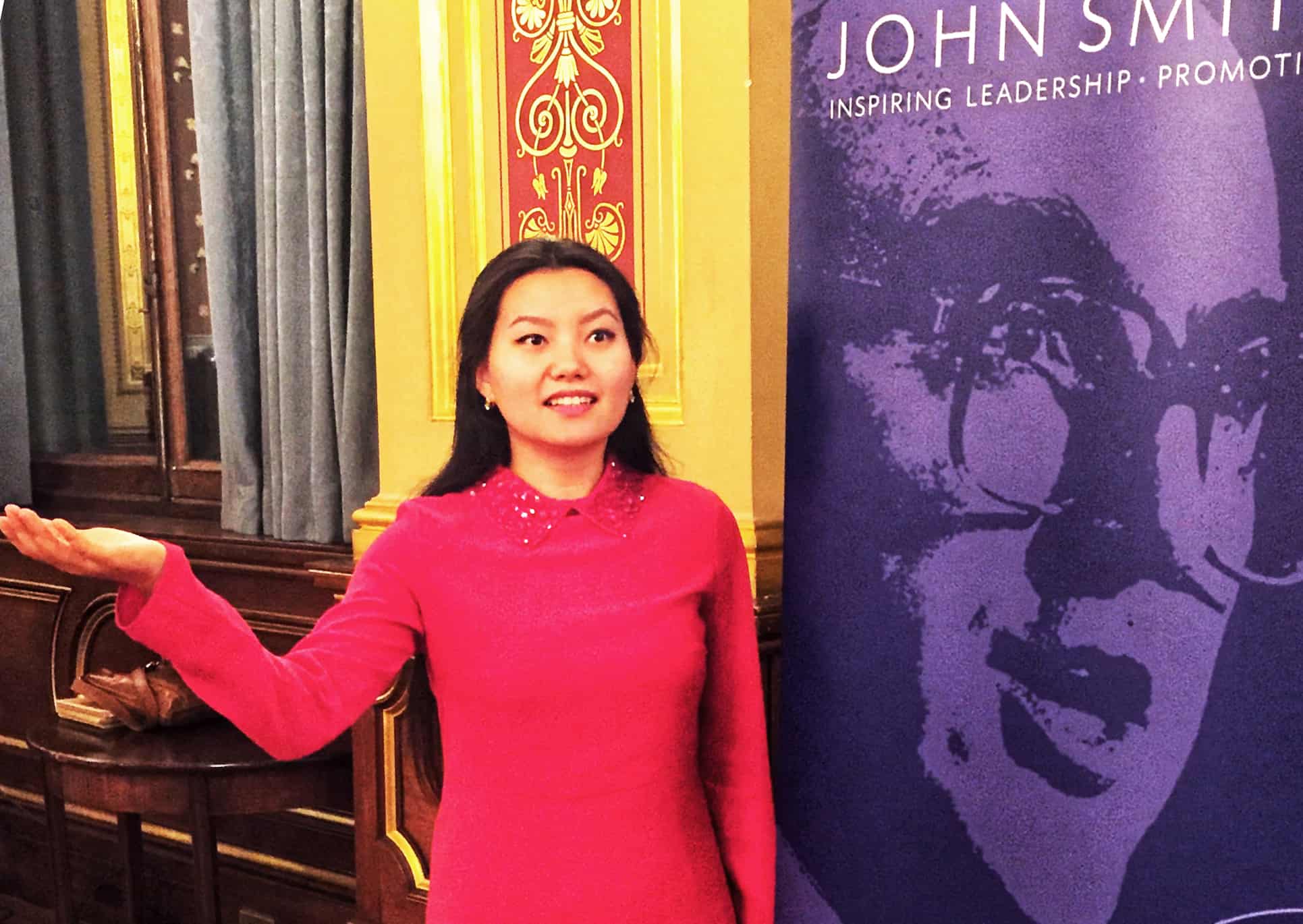 Barriers for women in STEM
In Kyrgyzstan, as in many other parts of the world, women are conditioned to put having a family as their first priority. Having a career can be possible for a time, but having both a career and a family is not really an option. On the rare occasions when women do show an interest in careers in stem they face many barriers, including:
lack of confidence
finding mentorship
lack of support within the community
societal assumptions over gender roles.
"In my experience, me and my friends – women in stem – were facing all of these barriers and it was sometimes very frustrating to pursue a career and keep pushing forward," says Nazira. "I've learnt that sharing these barriers in small talks, supporting each other, saying 'no', finding a supportive partner and voicing up helps a lot. The root causes lay deep and it is important to create your own 'fan team' – surround yourself with people who support you no matter what. It happens slowly but it is possible. And I would wish every girl to have this."
International mentoring scheme
In 2017, Nazira established a 'Lean In Circle', which was the first of its kind in Central Asia and was also the foundation of the action plan, developed during her John Smith Trust fellowship. The idea was to create an international women's mentorship programme and to increase networking and communication technology in her community.
With little funding to begin with Nazira used Facebook as her platform through which she supported several young women to find international mentees. In 2019, Nazira and her team developed the mentoring platform into Techaim with funding from the Alumni Engagement Innovation Fund. With this they started to increase their impact, initially matching more than 20 mentees with mentors from 'Oracle' in Europe, Russia and across Central Asia. Some of the mentors or mentees from Nazira's original mentoring scheme are now engaged in Techaim as mentors, partners or volunteers.
Nazira says: "Thanks to the John Smith Trust Fellowship programme, I was able to meet with potential mentors, leaders from different spheres including governance, business and civil society. The programme allowed me to find these people and convince them to support our young leaders in Kyrgyzstan."
Networking opportunities
During her tailored programme, Nazira met with experts from the Scottish Chambers of Commerce and Loughborough University. She also met with the director of the Mentoring Women in Business programme at the Cherie Blair Foundation.
"It was an inspiring meeting with Cherie Blair herself," Nazira says. "I saw the scale of the global mentorship program and impact that it brings to women's lives all over the world. It became clear to me that mentorship can be a power to help women change their lives.
Nazira was able to adapt and use many templates provided by the John Smith Trust to write guidelines for mentors and to track their work with mentees and took inspiration from the application process outlined by the Cherie Blair Foundation. "Mentorship is a long-time journey, which enabled me to create a number of long-term partnerships," she says. "That was an indicator of success in my action plan.
"The fellowship programme is incredible, interesting and intense. One of the biggest values it brings is the networking opportunities. I gained a network of people from Central Asian states who have become like a family. We have very strong and warm connections and friendship with these people. I believe this is one of the most important things that you can gain during this programme."
Uplifting women in STEM
As Techaim began to grow, the team managed to secure an official partnership with the country's leading IT organisation. Together with the tech community, Techaim is supporting women's participation in IT, one of the most demanding and highly-paid sectors in Kyrgyzstan.
In 2020, Techaim organised a six-week STEM mentorship programme in top companies in Kyrgyzstan for girls and women from all over the country. These programmes give women professional experience in the workplace and increases their employment opportunities.
The organisation is now a public foundation and continues to expand its mission. In 2019, working with the international initiative Techovation Girls, Techaim mentored 565 girls aged 10-18 from seven regions across Kyrgyzstan for four months, in 2020 the numbers more than doubled with Techaim working with 1,189 girls and young women. These girls are learning key skills in technology and entrepreneurship, including coding and business planning.
Learning and development
The process of finding mentors and mentees, signing them up, writing up profiles, analysing needs, and matching them up can be challenging but rewarding. "Sometimes it worked, sometimes it didn't and it often came down to human connections," Nazira says. "I found it was helpful to set mentors and mentees a timeline and get them to agree on a task to tackle. It meant the pairs had a concrete question to focus on."
Nazira also learned that it is vital to ask the mentors how much time they can commit, what can they realistically offer and what they want to get out of the process. She also realised that sometimes, mentees "asked for one thing but needed another. When you give what they ask for, they don't want it. When you give what they need, they do benefit. I work hard to balance both."
The Techaim team is currently further developing its online mentoring platform to feature a range of training programmes and podcasts. Nazira says: "Now, Techaim has a broader mission, to spark the public interest in tech and science, put a spotlight on new role models, and most importantly, to unite and uplift, educate and inspire the next generation of Kyrgyz women leaders."
Mentoring at the John Smith Trust
The John Smith Trust is currently in the process of following in Nazira's footsteps with plans to set up a formal mentoring scheme.
Nazira says: "Given the breadth of the organisation's contacts and expertise this could be really valuable. I had thought that just the mentees would benefit, but it turned out that the mentors benefited just as much. Through mentoring they became aware of how much they had to share, and how much they could learn from their mentees too. So it really is a win-win scenario.
"The John Smith Trust was a great experience for every participant for sure, but for me personally it was an ice-breaker in world of citizen action. I saw how people create cities for people, how making small daily efforts in what you think is important can make a difference. The programme was all about great inspiring people who make change, and I wanted to become such person as well. I hope I'm on the way."
Find out more about our fellowship programmes