How to encourage a global generation of change makers and problem solvers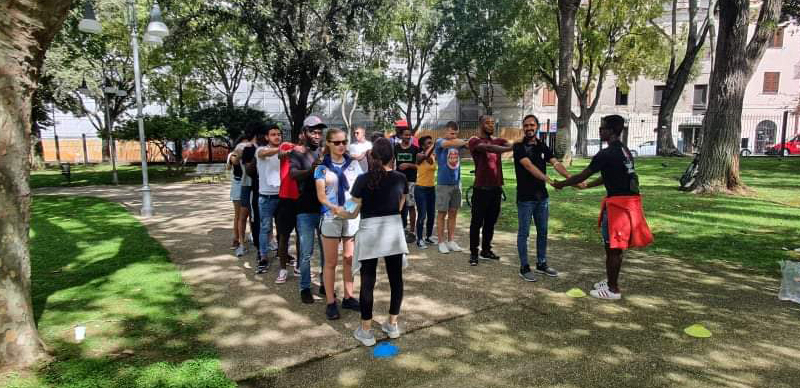 As a student Saida Ibrahimava found there weren't enough places for young people to exchange ideas, learn from and collaborate with each other. Her mission is to change this for the next generation of young leaders.
Saida says: "I found there was a disconnect between those who passed on knowledge and the knowledge receivers. I have always believed that it's easier for a young person to learn from someone they can relate to – for instance, another young person. It's more impactful to motivate each other and absorb information actively rather than passively. With this in mind, I co-founded the Youth to Youth initiative as a platform for young people to learn, acquire practical skills, share their ideas and projects and implement them with our assistance."
Saida has been interested in youth engagement and volunteering since the age of 14, when she volunteered with the NGO Chernobyl Smile, based in Italy. Smile supports Belarusian and Ukrainian children affected by the Chernobyl nuclear catastrophe. This experience was the start of her journey which led her to co-founding Youth to Youth (Y2Y) in 2015.
Young people in Belarus
It was in her home country, Belarus, that Saida first felt the impact of limitations on young people. She says: "The lack of opportunities for personal and professional growth, as well as governmental restrictions on rights and freedoms, are the main limitations for Belarusian youth. I believe that they receive a good level of education, but they don't get the professional development training needed to meet their career expectations. This is causing a brain drain from the country, which is now ageing and stagnating."
To tackle these problems, Y2Y provides the holistic, practical training that you don't usually get at school, so that young people are equipped to solve problems and create change on their own. This includes networking opportunities and mentoring, and help on how to manage a project on your own.
"Y2Y operates on several levels. It runs annual international summits to spark interest, deepen knowledge and exchange expertise," says Saida. "There is an annual school for early social entrepreneurs that serves as a safe place to test ideas, acquire practical skills and come up with prototypes, with the Y2Y Action Hub as an incubator for their further implementation. Y2Y also runs an online training programme for personal development, uncovering the hidden potential of young emerging leaders."
Community and government collaboration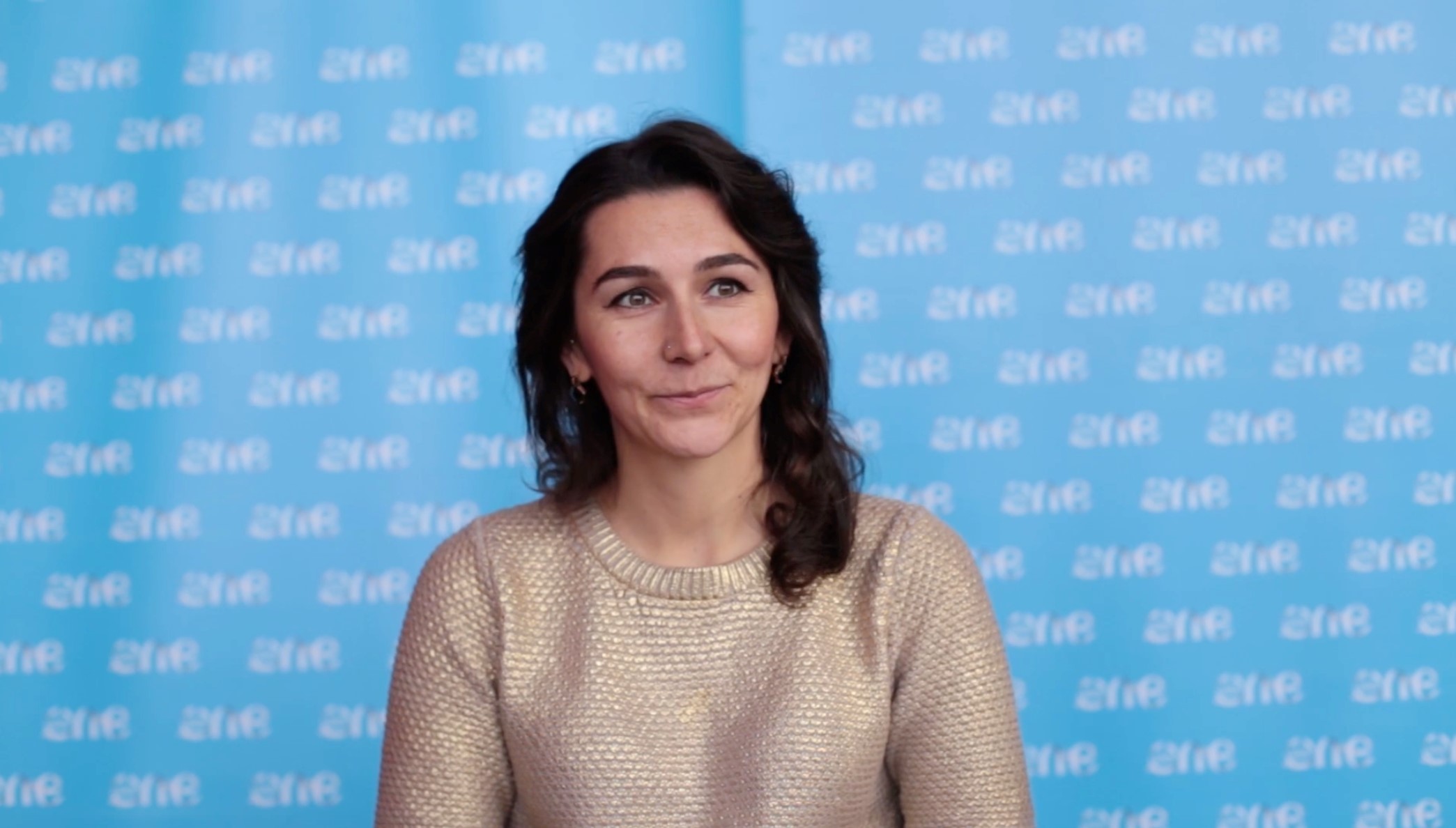 In 2019, Saida joined the John Smith Trust fellowship programme with an action plan to build on her Y2Y work with a long-term training programme on social entrepreneurship for youth workers and community leaders in Belarus.
"The whole John Smith Trust experience provided many insights into effective ways of collaborating between communities and their governments. And also into innovative approaches to running a socially responsible business, and the importance of communication and responsibility of the leader," says Saida. "The fellowship also exposed many challenges that exist in my region and require new approaches, and the adoption of new ways of communication and thinking."
Saida and her team have already created many opportunities for young people in Belarus, including a free four-month long leadership and personal development training course during the Covid-19 pandemic. At the end of 2021, they launched a programme for early social entrepreneurs and some young Belarusians were able to join Y2Y's Lithuania programme. They now have three Belarusian projects under Y2Y's Action Hub and are committed to equipping young people with the tools and networks to achieve their goals in Belarus and beyond.
International community of young leaders
Saida certainly identified a need and Y2Y has gone from strength to strength. Its programmes now host over 200 young people every year, with participants hailing from over 90 countries and four continents. "And our online community has grown to over 9,000 followers from 170 countries in the past seven years," says Saida.
The global reach of the organisation is reflected in its annual International Y2Y summits, which have been held in places from Dubai and Sweden, to Ukraine and Hong Kong. In November 2022, they are hosting their seventh summit which will take place in Johannesburg, South Africa.
Saida says: "This year's summit will create a platform to share ideas for sustainable community development through social entrepreneurship, innovation and building young people's capacity to implement sustainable projects. We want to start an intercultural dialogue and network between South African young leaders and their peers across the world, enhance their skills, build resilience, and cooperate at a community level."
International summit for young leaders
More than 100 young leaders and global experts will gather in Johannesburg for the summit, including around 60 from South Africa. This year it will include a focus on empowering young South Africans in particular. Six different panels will aim to address questions such as:
How can we engage young people and women in building a sustainable society?
Can businesses play a role in sustainable development?
What is the role of social entrepreneurship and innovation in societal transformation and in creating sustainable societies, especially in developing nations?
Participants will carry out group work within international teams, coming up with their own social entrepreneurial initiatives. A selection of the most promising initiatives will be be developed with mentoring support from experts. Eight of the best ideas for grassroots projects supporting local communities will also be awarded microgrants.
Dreaming of a sustainable future
As Y2Y continues to grow, its value and Saida's work have not gone unrecognised. Saida was recently featured in the book We Have a Dream – a collection of 30 indigenous people's views on climate change by environmentalist and race activist Dr Mya-Rose Craig – aka Birdgirl.
Saida says: "It's an amazing feeling to be a part of the global sustainable future vision, to represent a piece of that greater picture and become one step closer to its implementation, because once things are expressed they become more real in a material world."
Over the next few years, Saida has more big dreams she wants to fulfil, including setting up a scholarship to support young people with their international projects. She also wants to expand the ways that Y2Y engages with young people from the countries of the former Soviet Union. Despite the restrictions in Belarus, she is hopeful for her home country. "I find that the Belarusian youth are creative even under difficult circumstances – they find new ways to grow and innovate, especially through IT and ICT," she says.
Expanding networks through the John Smith Trust
Since completing her John Smith Trust fellowship, Saida has contacted many of the organisations who presented during the programme to establish long-term partnerships. This is already proving useful, with several organisations in Scotland responding to Saida's request for insight data and research findings on social entrepreneurship.
Saida says: "I have put into practice the things I learned about how UK social businesses operate. The Fellowship extended not only my knowledge base, but also my network. I invited some of my Fellow colleagues to join Y2Y events as experts and speakers over the last few years and plan to do so in the future, to deepen the partnership between communities and countries."
As Saida continues to network and dream big, Y2Y continues to inspire young people around the world to support one another as changemakers, and we can all feel that little bit more hopeful about the future.
Find out more about our fellowship programmes