Leadership in Kazakhstan's Akmola Region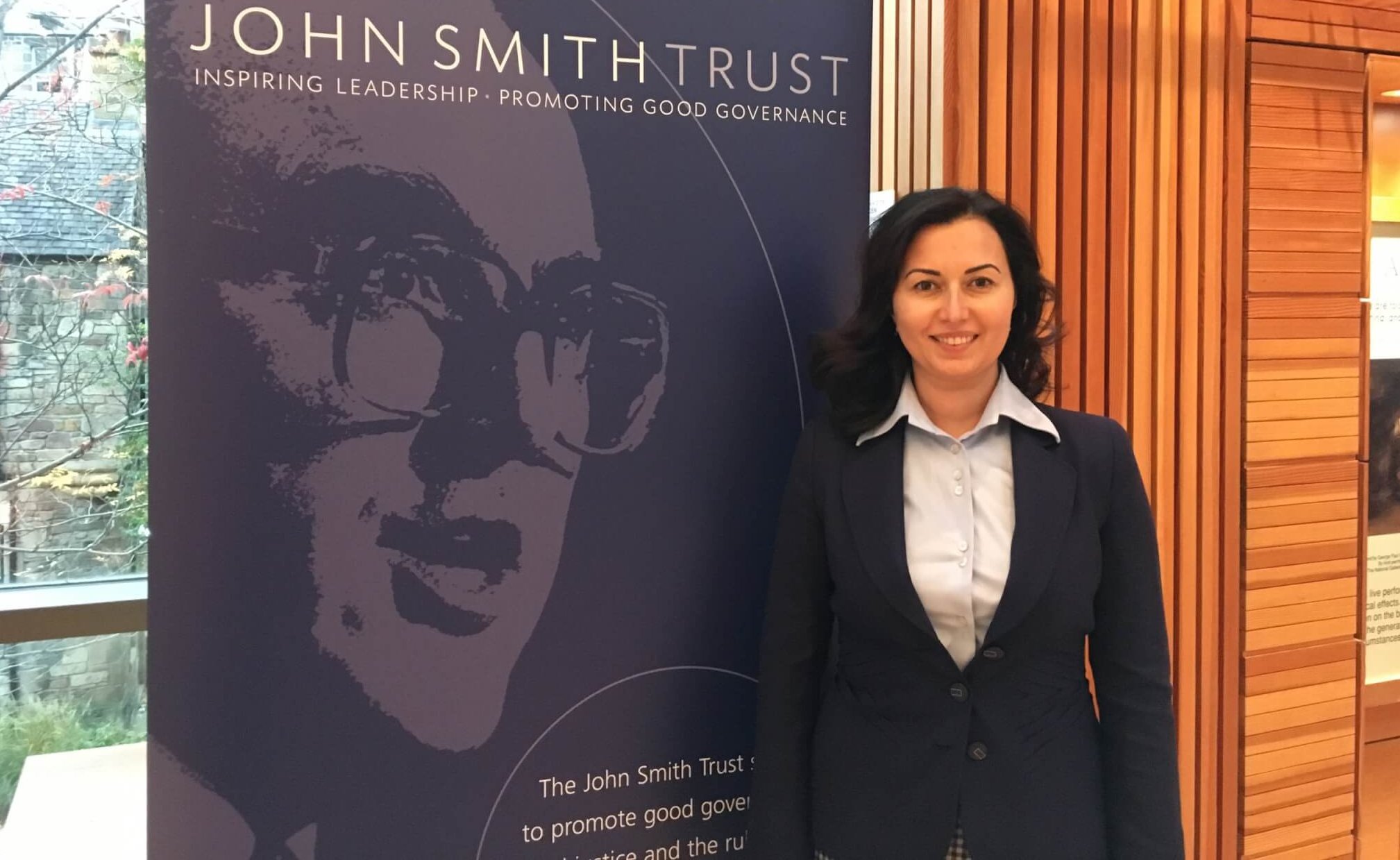 One hour outside Nur Sultan is the rural village of Rodina in the Akmola region.  Rodina is the home of Bella Gazdiyeva (JST 2017, Kazakhstan), a passionate educationalist and environmentalist. Bella has had a spectacular career progression in recent years against all the odds for her age, gender and ethnic background. She has gone from school teacher to director of International Affairs at the local university to elected mayor of Rodina for a 4 year term to where she is now – Director of the Academy of Public Administration of the Akmola regional branch with the responsibility for teaching and training all civil servants in the Akmola region.
At the time of her John Smith Trust Fellowship Programme, Bella was serving her term as mayor of Rodina and was determined to affect change in the village and beyond to the regional authorities.  The aim of her Action Plan was to improve social welfare provision in her village, particularly in education, healthcare and waste management and to establish Rodina as a centre for best practice on sustainable and equitable rural development in Kazakhstan.  She was also keen to learn from UK attitudes to work and planning.  Bella's meetings in the UK included time in Monmouthshire with the Chief Executive of Monmouthshire County Council, Paul Matthews and a visit to the local hospital where she was impressed by their approach to stakeholder communication. For example, at the hospital, Bella saw how communicating with patients and clients by starting with a smile was simple but effective!
On returning home, Bella incorporated all her JST experience into a module on rural development that she teaches at Kazakhstan's State Academy for Public Administration.  Taking the experiences she learned from Monmouthshire County Council and Monmouthshire Hospital, Bella has implemented recycling systems to develop a concept on better waste management for her region and has set up several workshops with schools and hospital staff offering training in how to enhance the services they provide to meet stakeholders' expectations.
Bella was also inspired by the leadership training she attended in the UK on the Fellowship Programme. She has established 'leader lessons' at local schools with the aim of students learning what it means to be a leader through meeting and hearing from leaders and she has established a 'summer school' for children.  This is a kids' development project where they study leadership, English and yoga amongst other subjects.  The project is now in its 5th year.
In 2017, Bella was voted as one of the '100 new faces of Kazakhstan' which led her on a promotional tour all over the country. She met with teachers, youth, workers and participated in several high-level public events, including with the then President of Kazakhstan, Nursultan Nazarbaev.  During these interactions she says she was able to share the knowledge she gained during the JST Fellowship Programme, 'the most significant of which is that I reset my attitude and approach to work'.
Recognised for her broader vision, Bella trains civil servants to establish and run their own trainings, workshops and education programmes focusing not only on infrastructure issues but also on learning softer skills.
SEPTEMBER 2020