Mentoring offers huge benefits for professional growth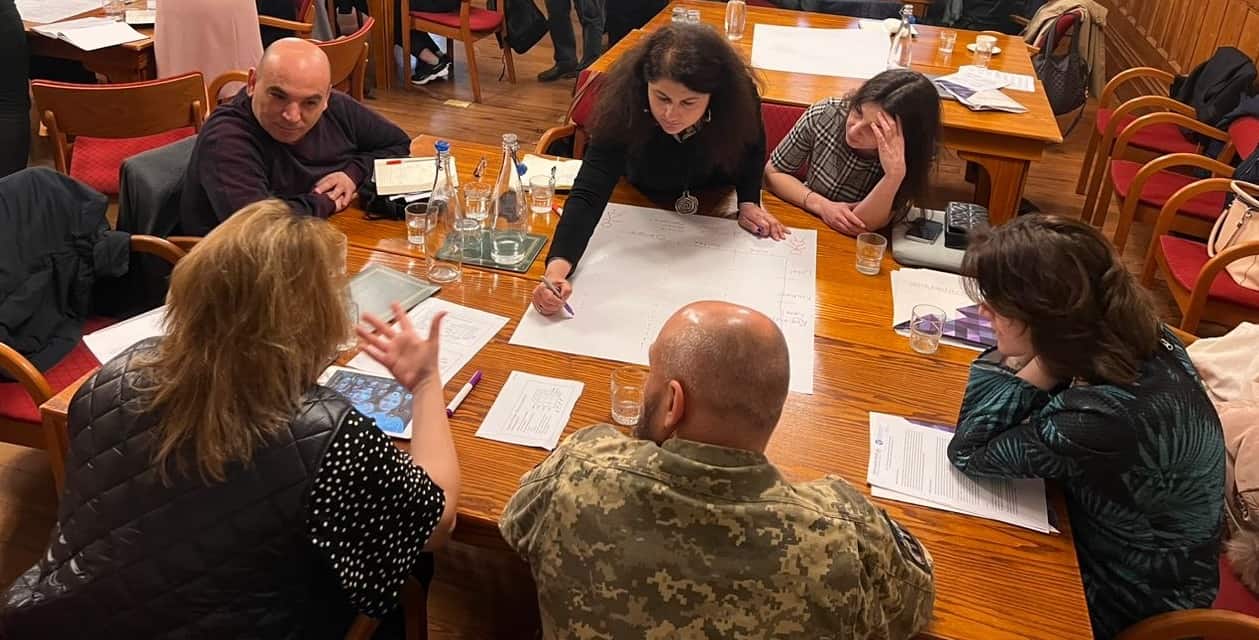 Our new mentoring programme is a unique opportunity for all John Smith Fellows to tap into the wealth of expertise and experience within our network – as both mentors and mentees.
Have you ever had a problem at work that, no matter how you approach it, seems impossible to resolve? Or an innovative but risky idea for a project that you want to seek helpful feedback on? Or an ambition to take your career in a new direction?
The John Smith Trust has launched a new mentoring programme to enable Fellows in our network to use their knowledge, skills and experience to support each other. It is a network-wide programme and Fellows can sign up as both mentors and mentees.
The programme kicked off in June with two sessions led by trainer and leadership coach Sam Whipple. The topics covered included the differences between mentoring and coaching, active listening skills and practical tips for being an effective mentor or mentee.
Bespoke mentoring matches
If you are a John Smith Fellow and are interested in getting involved, you can access the resources from these sessions on The Hub, our alumni networking platform. All you need to do is sign up to the Hub (if you haven't already done so), watch the training video, and read the mentoring guidelines. Then email erika.paine@johnsmithtrust.org to let us know you're interested – we'll work with you to find the right match.
With our new hybrid fellowship programme due to start soon, there will be an opportunity to mentor one of our new Fellows.
Erika Paine, Network Manager, says: "Our mentoring matches are entirely bespoke and tailormade for each mentor and mentee.
"The relationships we want to help Fellows set up are not hierarchical, where one person tells another what they should do. They're based on listening and finding a way to figure out a problem together."
Growth through mentoring
Several Fellows have already signed up to the programme, some of whom have seen the benefits of mentoring or coaching through their own work. However, you don't need to have been a mentor or mentee before you take part – the programme is open to all Fellows.
Among them is Shiné Dagva (Mongolia, 2014) who set up her coaching business Coachingolia in partnership with Veronica Royston, an internationally recognised master certified coach.
Shiné is passionate about transforming through professional and ethical coaching so that they can reach their potential in their businesses, helping the working environment and the wider community change for the better. "People truly grow when their thinking expands; this is best enabled by mentoring and also coaching," she says.
Safe space for new ideas
Natalya Harutyunyan (Armenia, 2007) Gender Specialist/Project Management at UNDP, whose work focuses on gender equality, women and youth empowerment. Natalya and her team set up a mentoring programme for women in politics. Experienced women political leaders were selected to mentor and build a community of women leaders and young activists.
Reflecting on her own professional journey, Natalya says: "I did not have mentors per se, but I had a chance to learn from my senior colleagues who generously shared wisdom and advice and were role models for me.
"I think mentorships are valuable in many ways: they can shape attitudes and values at individual and professional levels. They can also bring together like-minded people, which can have a multi-faceted effect and benefit people beyond the mentorship schemes.
"Having a mentor can give a safe space to discuss new and experimental ideas and get support and validation. Being a mentor means sharing experience and thinking, and watching someone thriving to success."
Fresh experiences and knowledge
Leyla Surkhayzade (Azerbaijan, 2019), Co-founder and Chief of Staff at Mevzu Technologies LLC, is an Erickson-certified professional coach and social entrepreneur. She's also pursuing further academic studies. She has experience in human resources in start-ups and the public and private sector.
Leyla says: "Mentoring offers numerous benefits. It provides people with the opportunity to have their inquiries addressed on specific topics, enabling them to gain confidence and make progress on their chosen path.
"Personally, I have embraced the role of a mentee. As I advance in my professional journey, dedicating time to pursue in-depth studies at a university becomes increasingly challenging. My mentors have proven instrumental in supporting my advancement."
"I have taken on the responsibility of mentoring students, employees, and those seeking career transitions or entrepreneurial ventures. This not only enhances my mentoring skills but also exposes me to fresh experiences and knowledge."