Promoting impact investing in Russia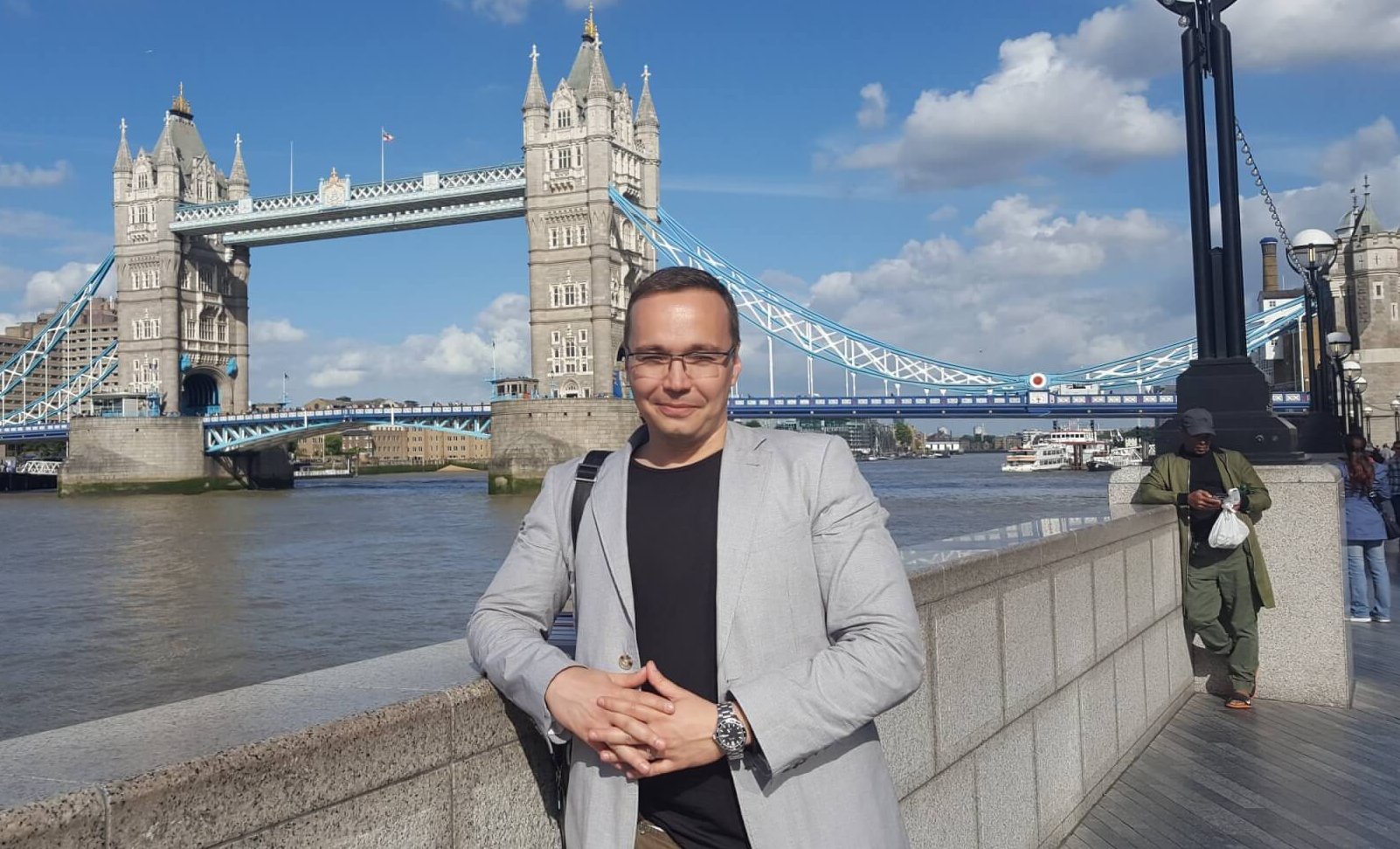 Social entrepreneurship in Russia is a relatively recent concept but in the past 12 years it has been actively developing. So in 2017, when Sergei Ponomarev applied for the John Smith Trust Fellowship Programme as a researcher at a Russian social entrepreneurship NGO, he was looking to glean as much as he could from the UK's well established best practice in social entrepreneurship to take back home with him.
While on the JST Fellowship Programme, Sergei had a chance to meet with top experts from the UK's leading third sector support organisations such as iSE and Social Enterprise UK. He also visited many social business companies – learning as much from their challenges as well as their successes — Staywell Services, Social Bite, Accumulate and others. All of these connections helped him to more deeply understand the essence and methods of work of a social venture.
After returning to Russia, Sergei was eager to apply the knowledge and expertise he gained in the UK, but the reality of the business environment in Russia for social entrepreneurship at the time meant he had to think creatively how to move forward.  He decided to focus on promoting impact investing – something that was then far from an established practice for businesses in Russia. He wanted to encourage Russian entrepreneurs to see the importance of sustainable investing into social businesses and the vital contribution of that to their society. He wanted to share what he had been learning – that seeking both a financial AND a social return is not just possible but is the new global paradigm.
Sergei started creating educational materials and presenting at seminars, conferences and other public events for businessmen, wrote articles in the Russian media and created a website about the benefits and opportunities of social impact investments.  Then in 2018, Sergei moved on to co-found Galileo, a non-profit association promoting impact investment internationally. He is in demand by entrepreneurs and investors alike and in Russia alone, has held over 80 seminars and webinars from Moscow to Kamchatka in the past couple of years. He has also been funded by the local authorities in the Perm region to consult on the organisation of a regional resource centre for NGOs and social entrepreneurs. As well as writing a book on UK social entrepreneurship experiences, recently he has been co-creating educational courses and is now working on a virtual platform – 'Camomile'   which he hopes to launch at the end of 2020.  This platform aims to quickly and safely connect impact investors with social start ups.
As for his John Smith Trust experience, Sergei says, "I consider participation in the JST Fellowship Programme as one of my best life experiences – and that's from someone who has been through 25 Fellowships in 15 different countries! But I always say to everyone that the JST Programme is the cream of the crop because it gives not only new knowledge, but new guidelines and standards to your whole life".
AUGUST 2020