Reshaping urban living in the Russian Far North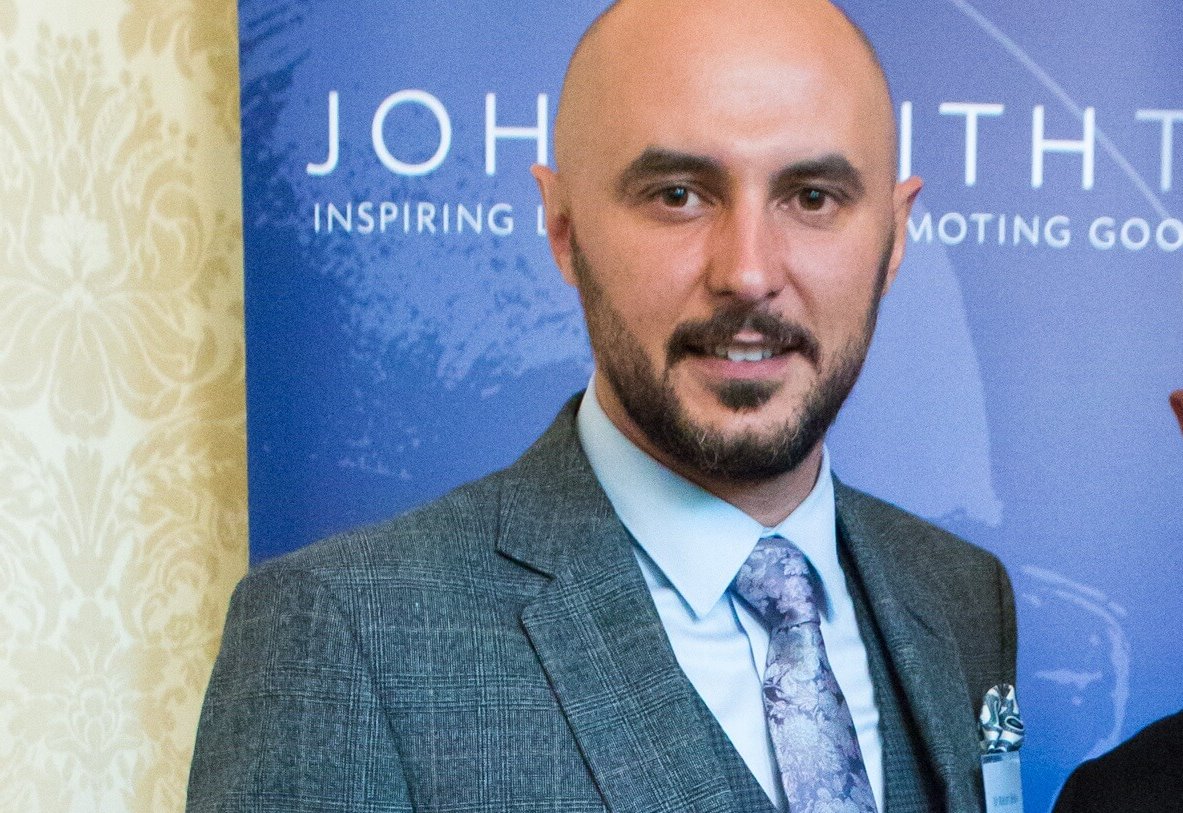 The sun does not rise above the horizon at all between early December and mid January in Murmansk, the northernmost city in Russia and largest in the world above the Arctic Circle. Primarily an industrial city with a population of just under 300,000, Murmansk is also known as a place for prolific crab fishing and fantastic sightings of the Northern Lights.
The North Atlantic current keeps Murmansk port ice-free year round and, although going through tough times after the collapse of the Soviet Union, the city is now part of an Arctic renaissance with new spending on defence and energy capabilities.  However, Murmansk has had a wealth of other potential to be developed that would make the city a more attractive place to live and visit and it's this that Maxim Belov wanted to explore more deeply as part of his John Smith Trust (JST) Fellowship in 2018.
Now a Member of Parliament in the regional Duma and leader of the Murmansk branch of the Liberal Democratic Party of Russia, Maxim has had an interesting and varied career path to elected political office (including time as a labourer, logistics manager and entrepreneur) which has informed his aspirations for his home town in the Russian Far North.
It was an experience of working in tourism in Norway which showed Maxim how important a developed infrastructure is for attracting visitors – and retaining inhabitants – to a northern city with a harsh climate.  As the Chairman for the Regional Duma Committee on Economic Policy, Energy and Housing and Communal Services – and with the opportunity to make and influence laws as well as creating public discussion – he felt so much more could be done for Murmansk. His thinking was that the cities of the Russian Far North needed to learn from urbanists and architects in other countries in order to create a 'centre of competence' – a hub for ideas where local specialists could create and design improvements of public spaces and, eventually, a new living experience in the Murmansk region.
So when Maxim applied to the JST Fellowship Programme in 2018, he wanted to draw on the UK expertise – and Scotland's in particular – of innovative urban planning and development.  The meetings set up for him in the UK by the John Smith Trust reflected exactly this: in Scotland, Maxim met with Derek Rankine, the Policy and Participation Manager at the Scotland Regeneration Forum (SURF) who works on improving the lives of Scotland's poorest communities by supporting a coordinated approach to regeneration policy and practice; on the south coast of England, Maxim spent time with Bournemouth Council, not only learning about their own urban development plans from Andrew England, Head of Planning, Transport and Regulation but also seeing the plans in action on a hands-on visit around the town.
Then it was  all about ideas of the future at a meeting with Professor Mark Tewdwr-Jones, then Director of Newcastle City Futures at Newcastle University, who shared plans for the 'smart city' of the Newcastle City Futures pilot project, run by the Research Council UK/Innovate UK and Urban Living Partnership and led by Newcastle University. Maxim also paid a visit to Milton Keynes, where he was shown around by Peter Marland, the Leader of the Council. This stopover, where Peter showed Maxim all the current smart-city technologies and explained what was in the pipeline for Milton Keynes in terms of development in the future, was 'amazing and inspiring at the same time' according to Maxim.
Filled with new ideas and contacts, Maxim returned to Murmansk where he began to initiate public discussions and speak to law makers and investors about the development of the Russian North.  He shared his experience gained in the UK, encouraging the municipal authorities to direct their attention to improving the city by starting with renovating residential areas and working towards introducing smart technologies.  He lobbied hard for the centre of competence he so firmly believed in and repeatedly spoke in favour of increasing the regional budget in matters of financing changes in the urban environment.  Maxim was delighted to see his efforts pay off when the regional government eventually created the centre of competence – known as the 'Regional Centre for Urban Development' – in 2019 and the regional budget changed in favour of urban development, tripling funds available.
Today, looking back on his work of the past 2 years since participating in the JST Fellowship Programme, Maxim says that the theme of development of cities in the Russian Far North and the theme of implementation has become a trend in the region with both the authorities and large private companies involved in this. He reports that municipalities are implementing various space change programmes – new parks are being built, buildings are being repaired but most importantly,  urban change is finally becoming more professional and integrated.
'Before, building and repairing was done ad hoc.  Now we are seeing many municipalities first develop a master plan for the development of territories, think out a strategy together with residents, then develop a new design code or architectural solutions, and only after that do they implement it all.  It's amazing progress!'
By bringing up the important issues and problems that had been left unsolved for a long time, Maxim has made a valuable contribution to this new focus on transforming urban living.  And it is thanks to people like Maxim, who are ceaseless in their efforts to regenerate and improve their cities, that Murmansk has recently been given the status of a special economic zone and a region of prioritised development.  This new status includes a series of tax benefits and economic incentives that will prepare the ground for a major hike in regional investments and the creation of new jobs for the people of the Murmansk region.
Maxim is rightly proud of the progress he's seen in the Murmansk region – and the part he has played in this as one of those who came up with the initiatives and was listened to.  "For me, the clearer understanding of the organisation of the process came after my John Smith Trust Fellowship Programme and the expertise and experience shared with me there.  All this formed the basis of my proposals to the authorities, which I am so glad to say, found support and has turned into a reality!"
FEBRUARY 2021